New York City Car Accident Lawyers
If you have been injured in a car accident in New York, you need legal representation to fight for the compensation you deserve. Contact the NYC injury law firm Hach & Rose, LLP today at (212) 779-0057 to schedule an appointment.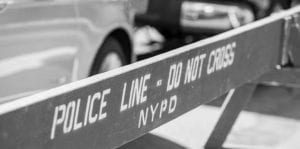 New York City is filled with a variety of types of transportation that help the city's 8.5 million residents get to their destinations each day. For some, public transportation systems, such as the subway or buses, are an essential part of daily travel. Due to this large and efficient public transportation system, far fewer New York City residents use cars for their daily commute; however, public transportation is not convenient or feasible for everyone. Many people still rely on cars as their primary means of transportation, both when they go to work and when they are traveling long distances. This puts hundreds of thousands of cars on the road at any given time throughout the day. In a city congested with people and cars, accidents are practically inevitable, and when they occur it is essential that you receive fair and necessary compensation for your losses.
The experienced car accident lawyers at Hach & Rose, LLP have become a well-known and trusted name across New York City, and they are prepared to help you and your loved ones recover after a car accident. The attorneys have over 100 years of combined legal experience, making them well-equipped to handle even the most complex car accident cases. They understand that a car accident may have a devastating impact on you and your family, both physically and financially. After a car accident, you may be facing significant physical injuries that require time away from work and months of physical therapy to assist recovery. Worse still, you may be suffering from the emotional trauma of losing a loved one in a car crash. Our firm understands this is a difficult time, we are prepared to help you receive the compensation you need in order to heal from this event.
Car Accident Statistics in New York
Car accidents are an unfortunately common occurrence across the United States. The National Safety Council estimates that over 40,000 people died in car crashes in 2016, making it the deadliest year for motorists on record. Another 4.2 million people were injured in this same year. Given the density of both cars and pedestrians in New York City, a significant number of car accidents occur in this city each year. According to the city's summary of crashes for June 2019, 19,356 crashes occurred that month, resulting in 20 deaths.
In the first half of 2017 alone, the New York police department has already reported over 20,000 car accidents. Although this statistic indicates fewer average crashes than the past two years, this number is still astoundingly high and must be lowered at all costs. Many of these crashes are caused by preventable problems, such as driver error, distracted driving, and driving under the influence of drugs or alcohol. If you or your loved ones have been in an accident caused by another driver's poor choices, you are not alone, and the car accident lawyers at Hach & Rose, LLP are ready to help you take action.
Cases We Handle
Car accidents may come in a multitude of different forms, involving a variety of road conditions, types of vehicles involved, causes of the accident, and resulting damages. Your accident may have occurred as the result of another driver's behavior, unsafe roads, due to the city's negligence, or even defects in the vehicle itself. In each of these scenarios, you may be facing serious damages to your vehicle and your person, because of circumstances that you did not cause and could not prevent. This is no doubt a frustrating time and you may feel that you do not know where to turn. It's important to remember, however, that the advice of an attorney can help you determine the best next steps for you to take and the attorneys at Hach & Rose, LLP have been representing clients like you for years.
When you are considering legal help after an accident, you will find that you have a large number of people and firms to choose from. When facing a topic as highly varied and complex as car accidents, it is essential that you receive assistance from lawyers highly experienced in all areas of car accident law. Your case should be handled by professionals prepared to tackle any case you may bring. Our legal team at Hach & Rose, LLP are ready to handle cases involving:
These are some of the most common causes of car accidents and you may be facing one or even multiple of these scenarios. However, there is a multitude of other possible situations that may have resulted in your accident. If your specific type of accident or other concern is not listed above, contact our firm to discuss how we can still help you receive compensation after your accident.
When is the Other Driver at Fault for the Accident?
"Because of the joint and several liability statute that we have in New York, our client was able to recover millions of dollars"
After any car accident, it is important to determine who is at fault for the accident. This will help you understand your right to compensation for any damages or injuries the other driver caused. In some cases, the fault is simple to determine, but in others it may be far more complex, depending on the circumstances which caused the accident. When determining fault, both police officers on the scene and insurance adjusters reviewing the case after the accident will look for factors such as the other driver's negligence, reckless behavior, or traffic law violations. The other driver will most commonly be held at fault if they were:
Speeding
Making an illegal maneuver
Talking or texting on the phone
Driving while intoxicated
Otherwise distracted while driving
Although police officers and insurance adjusters do their best to review the accident, their determination of fault may not always be correct. Additionally, they may not fully understand the extent of the damage you are facing. In these cases, a car accident lawyer can help plead your case and ensure that you receive the justice you deserve.
Why Should I Seek Compensation?
Along with the physical and emotional pain that you may face after a car accident, people often find that it takes a financial toll as well, as you may be facing the costs of car repairs, hospital bills, physical therapy, loss of income if you are unable to return to work, and continuing pain and suffering after the accident. Seeking compensation for your losses after an accident can help protect you and your loved ones from undue financial burden caused by another person's reckless driving. The lawyers at Hach & Rose, LLP understand that you were the victim of this accident, and we are prepared to make the responsible party, whoever caused your accident, take responsibility and pay the price of their careless behavior.
Why Should I Choose Hach & Rose, LLP For My Car Accident Case?
The legal team at Hach & Rose, LLP has extensive experience with car accident claims and dedicated to helping you receive compensation after your accident. We are prepared to help you throughout the legal process, from determining fault and understanding your rights to bringing your case to court and fighting for compensation. Our attorneys are dedicated to protecting the victims of car accidents and have a long record of success in doing so. When handling a legal case that can make the difference between financial security or ruin, you must leave your case to a tough lawyer who will fight with you until the end.
Our Record of Success
No matter the cost of your case, our firm is dedicated to helping you receive the compensation you need to move forward with your life after a car accident. We have an extensive track record of helping accident victims, no matter the circumstances. In past cases the firm handled, we have helped people receive compensation in cases such as:
Jury verdict obtained for a pedestrian who was struck by a New York City Transit Authority bus – $2,300,000
Settlement obtained for an engineer who was injured in a motor vehicle accident- $2,225,000
Jury verdict obtained for a man who suffered a back injury following an automobile accident – $2,200,000
Settlement for man injured in accident with municipal bus – 1,450,000
These results demonstrate just a sample of our successes from years as New York City car accident lawyers. Our numbers alone indicate the dedication Hach & Rose, LLP has to its clients, and we are prepared to put our skills to work for you.
Contact a New York City Car Accident Lawyer
After a car accident, it is essential that you choose a lawyer you can trust to handle your case. Whether you wish to learn more about your rights after an accident, or you are ready to move forward with your case, a Hach & Rose, LLP attorney can help. You do not have to suffer devastation and frustration of a car accident alone. Contact us at (212) 779-0057 to learn more today.