Forest Hills Personal Injury Lawyers
The Forest Hills personal injury attorneys of Hach & Rose, LLP are dedicated to fighting for the best interests of those who have been injured or disabled in accidents caused by other parties. Founded by seasoned personal injury lawyers Michael Rose and Gregory Hach, Hach & Rose, LLP has succeeded in recovering damages in excess of five hundred million dollars on behalf of their clients.
If you live or work in Forest Hills and have recently been injured in an accident of any kind that wasn't your fault, including a slip/trip-and-fall, an automobile accident, or a construction site accident, the lawyers of Hach & Rose, LLP can help you file a claim for compensation. Call our team today at (212) 779-0057 for a free consultation.
What Is a Personal Injury Claim?
A personal injury case is brought by an individual who has suffered injury or disability due to the negligence of another party. This type of case can occur anywhere and in any manner of circumstances. In general, the injured person first files a claim with the responsible party's insurance company. If the insurance adjusters do not offer a fair settlement, the victim can choose to file a lawsuit and take the responsible party to court.
The Forest Hills personal injury lawyers of Hach & Rose, LLP are adept at handling personal injury cases of all kinds. Here are some of the most common claims we handle.
Car Accident Claims
By far, the most common personal injury cases are automobile accidents. While the majority of New Yorkers do not own cars, Queens residents buck the trend. About 62 percent of households in Queens own at least one car, making accidents common in the borough.
Car accident cases tend to be complicated, requiring the knowledge and skill of experienced personal injury attorneys. The insurance company of the at-fault party only has one job in these circumstances, which is to avoid paying out large sums of money. Consequently, they will often try to convince car accident victims agree to a much smaller settlement than they deserve in order to get cash quickly. The experienced legal team at Hach & Rose, LLP knows how to handle the insurance agents, and we will never settle for a lower amount than what you are truly entitled to.
Construction Accident Claims
You can't get very far in New York City without coming across a construction site. While they are necessary for the growth of our city, they can often be dangerous places, both for workers and for those who need to pass by or through them. The lawyers at Hach & Rose, LLP have the experience and resources necessary to fight for justice and compensation on behalf of those who have suffered injury or disability on construction sites.
Medical Malpractice Claims
Medical malpractice claims become necessary when a medical professional's negligence causes harm or injury to another individual. Because of the complicated nature of medical matters, these cases generally require the skilled assistance of an experienced attorney to ensure that no aspect of the case is overlooked.
Wrongful Death Claims
Wrongful death cases are usually the most emotionally challenging types of cases. This is because, in the midst of grief and mourning, it can be difficult to know how to go about taking the necessary legal action to pursue the compensation the deceased's family deserves. Having an experienced lawyer on your side can give you the peace of mind that the litigation is being taken care of while you and your family can focus on coming to terms with your loss.
There are several types of compensation that the lawyers of Hach & Rose, LLP can help you recover in a wrongful death claim. These include:
Medical expenses
Physical and emotional pain and suffering your loved one experienced
Income lost as a result of your loved one's death
Funeral and burial expenses
Fall Accidents
Our skilled lawyers have successfully handled all types of slip/trip-and-fall injuries. We can work to help you recover compensation relating to accident-related medical bills, lost wages, and more.
Personal Injury Cases and Related Practice Areas
The types of cases listed above make up a significant proportion of the claims we handle. However, the lawyers at Hach & Rose, LLP have the experience, skill, and knowledge necessary to handle cases of all the following types:
You may have suffered an accident or injury that is not mentioned above. If that is the case, we can probably still help you. Contact Hach & Rose, LLP for a free consultation, and we will give you an honest and straightforward assessment of your legal options.
What Can I Be Compensated For?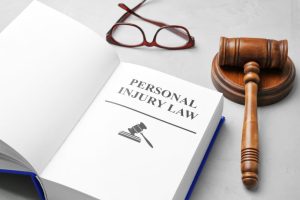 As an accident victim, you are legally entitled to claim both economic and non-economic compensation, or damages.
Economic compensation covers anything that has a price tag. This includes medical bills, lost wages from missed time at work, property damage, and the costs you may incur if you require assistance at home.
Non-economic compensation covers intangible losses that may not have an obvious monetary cost. These can include physical and psychological pain and suffering and loss of enjoyment of life as a result of the injury you suffered.
Contact a Forest Hills Personal Injury Lawyer Today
If you have been injured in Forest Hills in an accident that was not your fault, contact the experienced legal team of Hach & Rose, LLP today. We offer free, no-obligation consultations. Furthermore, you will not be required to pay any legal fees whatsoever unless and until we recover compensation on your behalf.
Our lawyers are passionate about fighting for justice for our clients, and we are dedicated to those we help. Call us today at (212) 779-0057 or fill out our online contact form today to schedule your free consultation. We look forward to working for you.