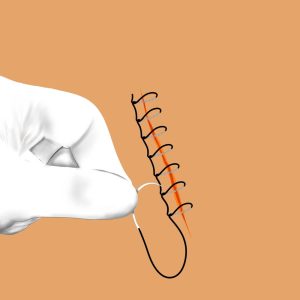 A car crash can result in accident victims suffering severe lacerations and other skin injuries such as burns or avulsions. Even though these injuries may heal, car accident victims may be left with permanent scarring. Other kinds of traumatic injuries can also cause disfigurement, including eye injuries, broken bones, and amputations.
Disfigurement suffered after a car crash can cause lifelong embarrassment, humiliation, and physical disabilities. If you suffered laceration and disfigurement from a car accident that was caused by a careless or reckless driver or another negligent party, you deserve to seek financial compensation and accountability for your suffering.
The New York car accident attorneys of Hach & Rose, LLP work tirelessly to advocate for the rights of injured accident victims throughout New York. Our firm strives to provide each person who walks through our doors with the personalized attention and expert legal advice that they need and deserve during this difficult period in their life. We always put the best interests of our clients at the forefront of our efforts. We work hard to secure the best possible result, either through settlement or at trial. We take pride in our legal team's track record of success, which includes seven-figure settlements and jury awards in some of the most serious injury cases.
If you have suffered lacerations or other disfiguring injuries in a car crash that wasn't your fault, turn to our firm for a free, no-obligation consultation. You'll learn more about how our car accident lawyers can help you pursue financial compensation and justice for the loss that you have endured. Call us today at (212) 779-0057.
Types of Injuries That Cause Disfigurement in Car Accidents
A car accident can result in devastating injuries that leave victims with visible, permanent disfigurement. Examples of disfiguring injuries that are commonly suffered in car crashes include:
Lacerations
Broken bones that don't heal properly
Open bone fractures where the bone breaks through the skin
Burns from vehicle fires
Abrasions/road rash
Avulsion (a type of injury in which skin is torn away from underlying tissues and bone)
Serious soft tissue injuries, such as loss of muscle tissue
Facial injuries, including eye, mouth, and ear injuries
Head injuries, including skull fractures
Traumatic amputation
In other cases, injuries suffered in a car accident can leave a victim with disfigurement that results from surgeries and other medical procedures performed to repair and treat injuries.
Complications of Lacerations and Disfiguring Injuries
Some of the complications that might result from lacerations and disfigurement include:
Excessive bleeding and life-threatening blood loss
Post-injury infection, which can lead to conditions such as necrosis, gangrene, or sepsis
Poor wound closure
Chronic pain at injury sites, such as sharp, stabbing pains or burning pain
Excessive buildup of scar tissue, which can form keloids
Loss of range of motion when scar tissue forms over joints, as scar tissue contracts and pulls on surrounding healthy skin/tissue
What Can You Recover for Lacerations and Disfigurement After a Car Crash?
If you suffered a laceration injury in a car accident or other injuries that left you with disfigurement, you may be entitled to compensation that covers your expenses and losses, such as:
Medical expenses for emergency/hospital care, doctor's appointments, prescription medications, or physical therapy
Lost income if you must take time off work to treat your injuries
Loss of future earning ability if your injuries or disfigurement impact your ability to return to work
Physical pain
Loss of quality of life due to embarrassment or humiliation from extensive visible disfigurement
What to Do After Being Injured by a Car Accident
After being injured in a car accident, you can protect your rights to pursue compensation for your injuries by taking the following steps:
Take photos or video of the accident scene and get contact information for any bystanders who may have witnessed the crash.
Seek medical attention as soon as possible to diagnose the injuries you suffered in the accident. Make sure to follow all treatment instructions and recommendations to help reduce the possibility of scarring and disfigurement from your injuries.
Retain copies of your medical bills and invoices, along with copies of your income statements if you miss work after the accident due to your injuries.
Keep a diary or journal to record how your injuries and subsequent scarring or disfigurement negatively impacts your quality of life.
Avoid discussing the accident or your legal case with others or on social media, as posts that contradict your official claims may later be used against you.
Finally, make time to speak to a car accident attorney from Hach & Rose, LLP to discuss what actions you can take next to pursue financial compensation for your injuries.
How Can a Lawyer Help You Following a Car Accident?
When you have suffered disfigurement from injuries you had in a car crash, let an attorney from Hach & Rose, LLP help you to pursue a legal claim for financial recovery by:
Gathering evidence needed for your case by conducting a thorough investigation, including obtaining accident scene photos, police accident records, surveillance video footage, and witness statements.
Documenting your injuries and losses, including obtaining copies of your medical records, calculating your financial expenses, and taking statements from you and your family and friends regarding the negative impact of your disfiguring injuries on your life.
Identifying liable parties and sources of compensation, including applicable insurance coverage.
Preparing and filing your claims with the insurers of at-fault drivers and any other relevant parties.
Aggressively pursuing fair and full financial recovery for you through a negotiated settlement.
Filing suit in your case when litigation becomes necessary to fight for maximum compensation on your behalf.
Turn to an Experienced Car Accident Lawyer for Help with Your Case
After being injured in a car crash through no fault of your own, you deserve to seek financial recovery and accountability for the permanent disfigurement that resulted from your lacerations and other injuries. Call Hach & Rose, LLP at (212) 779-0057, or contact us through our website today for a free initial case evaluation. You'll have the opportunity to go over your legal rights and options with an experienced car accident lawyer from our legal team. Call now.