How To Stay Safe If You're Traveling For The Holidays
Posted on Wednesday, December 18th, 2019 at 1:57 am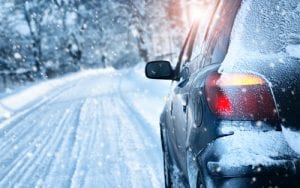 If you want to enjoy the holiday season with your family and loved ones, chances are you'll be hitting the road or catching a plane sometime soon. Unfortunately, first responders always see an uptick in car collisions and fatalities during the days surrounding Christmas and New Year's. It is important to be aware of these safety tips to protect yourself and your family so you can get safely from point A to point B.
Adjust Your Driving for the Weather
If you find yourself on the road during a blizzard, you need to exercise extreme precaution. Ice, hail, snow, and rain tend to throw drivers into a panic, especially if they aren't used to driving in those conditions. If you are driving in the snow, there are a few basic things to know. First, drive slowly, because the snow and ice on the roads will make it harder for your tires to gain traction. Second, keep more distance between you and the car in front of you than you would on a clear, sunny day. Third, approach hills with strategic caution. AAA recommends gathering some speed before you go up the hill because applying gas on an upslope will only make your tires spin. When you reach the top of the hill, pump the breaks slowly as you descend.
Check Your Vehicle
AAA also recommends you examine your vehicle before embarking on a road trip. Be sure to clear your exhaust pipe, especially if your region has seen heavy snow lately. A clogged exhaust pipe might leak toxic carbon monoxide gas into your car while the engine is running.
Share Your Location
If you're going on a long trip, share your route and your location with all of your friends and family. If you find yourself out of gas or in a snowstorm, they will be able to find your exact location to send help.
Contact a New York Car Accident Lawyer
Drivers must be extra cautious on roadways during the winter. Unfortunately, accidents happen all the time. If you or a loved one has been injured in a car wreck because of a reckless or negligent driver who failed to exercise caution when driving in inclement weather, you have the right to seek compensation. At Hach & Rose, LLP, our team of experienced New York car accident lawyers can help you get the justice that you deserve when you call us at Hach & Rose, LLP to discuss your case.