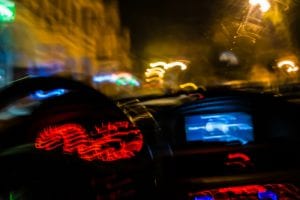 According to New York State law, reckless driving is defined as using a motor vehicle in a manner that unreasonably interferes with the proper use of public roadways or endangers other drivers. It is a misdemeanor and carries a $300 fine and 30 days in jail for a first offense. The penalties for driving recklessly with a commercial driver's license are even more severe and may result in revoking the person's license.
But what exactly counts as reckless driving? What should you do if someone else's reckless driving hurt you? This article will give you the basic information you need to know about this New York traffic violation.
The following is a list of actions that may constitute reckless driving:
Weaving in and out of lanes
Speeding far above the limit
Making a quick turn with no signal
Abruptly braking with no reasonable cause
Wrong-way driving down a one-way street
Failing to stop or yield when prompted
Distracted driving
Road rage
Racing other vehicles
Attempting to evade police vehicles
Driving without care for weather conditions
Driving on the shoulder
Making abrupt lane changes
If you are considering taking legal action because you were the victim of reckless driving, know that New York has a statute of limitations of three years for injuries caused by car accidents. There are some variations to this rule, depending on when the accident happened, if your injury manifested, or if you filed a wrongful death suit. An attorney can clarify any questions you may have.
Contact Our Personal Injury lawyers
You might be qualified to win compensation if you were injured because of someone's reckless driving. Compensation could cover medical bills and other expenses associated with your injury. The legal team at Hach & Rose, LLP is ready to help you build and win your case. Call our office at (347) 318-9604 or reach out online to schedule your free consultation.