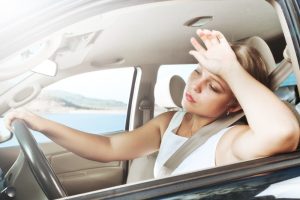 Fatigued Driving Car Accidents are no joke. If you were injured in a car accident caused by fatigued driving that was not your fault, you might be entitled to compensation. You should not have to be financially responsible to pay for someone else's mistake. You need to speak with a car accident lawyer as soon as possible.
Call Hach & Rose, LLP today at (212) 779-0057 to discuss your case with one of our New York car accident attorneys. We are ready to discuss your options with you. Let us put your mind at ease so you can make the best decisions for your future.
Why Is Fatigued Driving Dangerous?
Fatigued driving is also called drowsy driving. This occurs when a driver operates a vehicle without proper sleep or rest. It can happen for a variety of reasons. Fatigued driving often involves the driver being awake for a long period of time without sleep. It could also be that the driver did not get enough sleep during the prior days. Medication and sleep disorders can also be contributing factors.
Driving while fatigued may cause the driver to nod off while behind the wheel intermittently. Their reaction times may slow considerably. They may even fall asleep while driving. This can result in the vehicle drifting into an adjacent lane. The driver may fail to slow down or stop their vehicle to avoid collisions.
A common symptom of fatigue is poor decision-making. This can affect the driver's judgment, a recipe for disaster. People who drive fatigued may believe they are still alert enough to keep driving. They may attempt to increase their alertness by drinking coffee, playing loud music, or rolling down the windows. However, there is no substitute for adequate sleep and rest.
Injuries Caused by Fatigued Driving Car Accidents
The injuries that can be caused by a fatigued driving accident may be severe. The National Safety Council (NSC) compares fatigued driving to driving under the influence of alcohol. In fact, a driver who goes more than 20 hours without proper sleep may drive similarly to a person with a blood-alcohol concentration (BAC) of 0.08  percent. This amount is the legal driving limit in all U.S. states.
According to the National Highway Traffic Safety Administration (NHTSA), were 697 fatalities from drowsy-driving-related crashes in 2019. These types of crashes occur most frequently between the hours of midnight and six o'clock in the morning. Often this may be in remote areas, such as on dark country roads.
Because of the remote location and the hour, many accidents of this type occur at high speeds. This means that the force of the impact can cause catastrophic injuries or fatalities. The driver's vehicle may cross into oncoming traffic, resulting in a head-on collision. The vehicle may even leave the roadway completely. This can result in a rollover crash. The resulting injuries may include:
Compensation For Fatigued Driving Car Accidents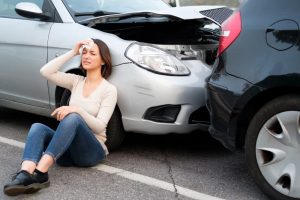 We understand that the time after an injury is painful and confusing. You may be facing a growing stack of medical bills. You may be wondering how you will pay for them. This can be especially distressing if you are currently out of work due to your injury.
The process of pursuing compensation after an injury from an accident can be complicated. It can be difficult to know where even to begin. If you are facing this situation, it may seem anything but straightforward.
This is where an experienced car accident attorney can help. There may be insurance companies involved in your case. They are notorious for trying to take advantage of individuals like you.
Insurance companies have legal teams ready to defend them. Their goal is to avoid paying you any money. One way they do this is by offering settlement amounts that are too low. They assume you may be unfamiliar with how compensation for an injury works. They hope you will accept the offer, not realizing it is unfair.
There are many potential components of compensation to which you may be entitled.
These may include:
    Medical bills
    Prescription medication
    Physical therapy
    Future medical care
    Lost wages
    Loss of earning capacity
    Loss of enjoyment of life
When you choose Hach & Rose, LLP to represent you, you can trust that we have your best interests in mind. We will build the strongest case possible for you. We will fight for the maximum compensation that may be legally yours.
Most personal injury cases are settled outside the courtroom. However, we will be ready to go to trial if negotiations are unsuccessful. We work on a contingency basis. This means we don't get paid unless we obtain compensation for you. You can rest easy knowing that there are no upfront costs.
Contact Hach & Rose, LLP Today
If you were hurt in a car accident in New York caused by someone else, you may be entitled to financial compensation. You owe it to yourself to understand your options. We invite you to review our responses to some of the most common questions we receive.
We exist to fight for justice for people who have been hurt in car accidents in New York. For over a decade, we have been helping injured people like yourself. Our law firm has recovered more than $300 million for our clients during that time. We proudly share the testimonials of our previous satisfied clients. We know how to get results; our track record speaks for itself.
Contact us today at (212) 779-0057 to speak with a Hach & Rose, LLP legal team member. You can also submit a contact form; we will contact you soon. Our office is conveniently located in the NoMad neighborhood of Manhattan.
We are prepared to take on your case. Let us guide you through this devastating time. Your only job right now should be to focus on your recovery and healing. Call us today.