Brooklyn Heights Personal Injury Attorneys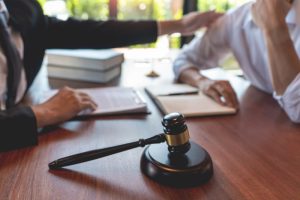 Unfortunately, accidents happen. If you were injured in any type of accident that was caused by someone else's negligence, you might be entitled to compensation. The Brooklyn Heights personal injury attorneys of Hach & Rose, LLP recognize that you experience a financial and emotional burden after a severe injury.
You doubtless have questions about insurance claims, negotiations, and personal injury lawsuits. These are steps that you may have to take to obtain compensation for your injuries and losses that were caused by the accident. Many people find going through this process can be intimidating.
Added to this is the time limit you have to file a lawsuit and recover damages in court. This is governed by the statute of limitations, and in New York, you have three years from the date of the accident. Don't wait to contact an attorney because it can take time to gather the information and evidence needed to document and prove your injuries.
Don't let an unexpected accident or injury destroy the plans you have for your future. Call Hach & Rose, LLP today at (212) 779-0057 or contact us online to schedule your free consultation. During your appointment, we will review your case and offer you advice on your next best steps.
Why Choose Hach & Rose, LLP to Represent You?
After an accident, it can be challenging to choose the right attorney. Oftentimes, your life has been turned upside down, and you may also be dealing with extensive physical injuries. Like other professionals, attorneys have varying levels of experience, ability, and success.
Your selection has an impact on the outcome of your case. After an accident, the at-fault party's insurance company may send an insurance adjuster to talk to you within days. They may try to convince you that you can handle negotiating with the insurance company on your own.
Insurance adjusters sometimes represent themselves as friends of the victim. However, you should know that these professionals are skilled negotiators whose goal is to represent the financial interest of the insurance company and not you.
When the insurance company knows you have limited resources and knowledge of the law, they may deliberately delay settling your claim. They may also offer you an early settlement that is much lower than one they would make if you were represented by an experienced attorney.
The attorneys of Hach & Rose, LLP are experienced negotiators and skilled litigators. We can negotiate with the insurance company to avoid litigation. However, if this is unsuccessful, we are also prepared to fight your case in court. Take the first step and contact us to discuss your case.
Types of Cases We Take
After any type of accident that was not your fault, you need an experienced attorney to protect your rights and fight for fair compensation. However, it is also important to choose an attorney who knows and understands the nuances in case law particular to your type of accident. This can help with negotiations and while litigating your case before the court. Our legal team has experience in the following areas:
Our legal team is also experienced in class action lawsuits. These are lawsuits that are filed by a group of individuals who have been harmed by the actions of another. Examples of class action lawsuits where we have represented clients include:
Injuries That Occur in Accidents
An accident can cause several different types of injuries. These include physical, emotional, mental, and or psychological injury. While some are obvious immediately after the accident, others can take weeks to show up.
It's crucial you receive medical attention immediately. This documents your injuries and demonstrates your interest in maintaining your health. We represent clients who have experienced several types of injuries that can include:
Expect a Personal Commitment from Our Legal Team
Our firm was founded nearly 20 years ago by Michael Rose and Gregory Hach. Rose was a respected speaker for the New York Bar and already well-known for million-dollar jury verdicts. Hach had experience representing union members across the country and was a consultant and advisor for workers.
The attorneys of Hach & Rose, LLP have made a personal commitment to our clients, which forms the cornerstone of our practice. We are committed to making sure that our clients do not pay any fees until we recover damages for them. Our team answers calls promptly, and we promise our clients an honest, straightforward assessment of their case.
Our legal team works on behalf of clients across the nation and offers multilingual support. Our lawyers work as a team to handle claims and lawsuits with the goal of benefiting our clients.
Types of Possible Compensation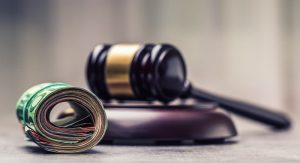 After an injury caused by someone else's negligent behavior, you may be entitled to economic and non-economic compensation. Economic compensation is awarded for objectively verifiable losses, which could be items or services for which you have a receipt or other documentation showing the price. This can include:
Medical Expenses
Lost Wages
Loss of Future Earnings
Property Damage
Loss of Employment
Non-economic damages are compensation for subjective losses that can include:
Emotional Pain and Suffering
Inconvenience
Emotional Distress
Loss of Companionship
Loss of Consortium
Loss of Enjoyment of Life
Call Hach & Rose, LLP Today to Schedule Your Free Consultation
If you were injured in an accident that was caused by someone else's negligent behavior, you could be entitled to compensation. However, the at-fault party's insurance company will not usually offer fair compensation unless you are represented by an experienced attorney.
The Brooklyn Heights legal team of Hach & Rose, LLP is aware of the burdens that happen with a severe physical or emotional injury. We recognize that money cannot make up for your injury or property loss. However, it can help pay your bills and make your path to recovery smoother. Call our office today at (212) 779-0057 to schedule your free consultation so we can review your case.