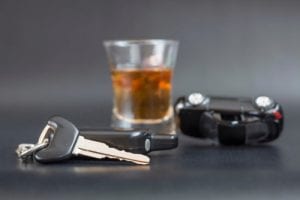 The holidays are a notoriously dangerous time to be on the roads. Inclement weather, late-night parties, drinking, and icy roads are a formula for disaster. Drunk driving in New York sees an uptick during this time of year, so it is important to know what steps to take should you be the victim of a drunk driving accident. 
What to do immediately after the crash
Assess the situation. Ensure no one is seriously injured, and call 911 to report the accident.

File a police report if damage exceeds $1,000 or if anyone was injured

Take photos of the scene. Document it if the drunk driver apologized or admitted guilt in any way

Get the contact information and insurance information of the drunk driver

Find an attorney who specializes in drunk driving lawsuits
Who pays for damages?
New York follows a "no-fault" law regarding car accidents. That means each driver's insurance will pay part of the damages. This law is blind to who caused the accident. This is usually convenient because it saves time spent fighting over who was at fault for the accident. But this isn't the fairest method for dealing with a drunk driving accident. The drunk driver is entirely at fault. 
The negligent party's insurance company will likely be responsible for paying all medical expenses, lost wages, and other losses if you're hurt in an accident. These benefits often have a specific limit (based on their policy). So if your losses exceed that amount, your attorney will likely recommend that you file a civil lawsuit against the drunk driver.  
Going to civil court
The statute of limitations for filing a drunk driving accident claim is three years in New York. This is true for most other personal injury claims. But you should contact a lawyer and file a claim as soon as possible so that it is easier to gather witnesses and evidence. In civil court, you only need to prove "a preponderance of the evidence." Instead of proving the driver's inebriation was "beyond a reasonable doubt," as in criminal court. Your attorney and their team will investigate your claim and help you build a case to be presented in court. 
Contact a New York Drunk Driving Accident Attorney
At Hach & Rose, LLP, our experienced attorneys will stand up and fight for you if a drunk driver hurts you. Contact us at (212) 779-0057 to schedule a free consultation to discuss your rights today.