Financial District Personal Injury Attorney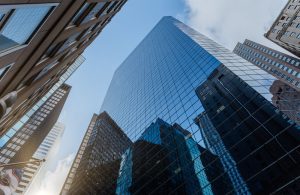 If you or someone you love suffered an injury that was someone else's fault while in the Financial District, you should consider speaking to the New York personal injury attorneys at Hach & Rose, LLP about filing a claim or lawsuit for compensation. We can help you get financial compensation to cover medical bills, pain and suffering, or property damage. Call us today at (212) 779-0057 for a free consultation and let us review your case to determine whether you're eligible. Don't let an accident in the Financial District determine the course of your future. Call Hach & Rose, LLP today.
What Is a Personal Injury Claim?
A personal injury (PI) claim is a legal action for resolving disputes over injury or harm occasioned to one party by another. PI claims are handled in civil, not criminal, court. The goal of PI law is not to convict anyone of a crime but to hold the party responsible for the harm financially accountable for their actions and compensate the victim for their losses.
In most cases, a PI claim is handled like other insurance claims. You and your attorney will request compensation for your losses from the responsible party's insurance company. These losses can be material in nature, such as medical bills, or immaterial, such as emotional distress.
The process begins when you retain a lawyer after the accident. Your Hach & Rose, LLP lawyer will conduct an interview and ask you to provide as much information about what happened as possible. We will then investigate the accident to determine who was at fault and begin building your claim. Once we have enough evidence to support your claim, we will draft and submit a demand letter to the insurance company outlining your losses and what compensation you expect in return.
The insurance company will then investigate the accident themselves to determine if your claim is valid. If they agree with your claim, they will issue payment in the form of a settlement, which is a cash amount meant to compensate you on the condition that you drop any legal claim against their customer. If you and your attorney agree on the settlement amount, you take your payment, and the process ends.
Insurance companies must protect their bottom line, and they will do almost anything to pay out as few claims as possible. They may decide to offer you less compensation than you demand or offer no compensation at all. Your attorney may then use the threat of a lawsuit to negotiate a higher payout.
If no settlement agreement can be reached, your attorney may suggest moving forward with a lawsuit directly against the responsible party. This takes the final decision out of the insurance company's hands and places it before a New York Civil Court judge. If the judge rules in your favor, you'll receive at least partial compensation, but if they rule against you, you won't receive anything. For this reason, most PI claims are handled with a settlement before either side goes to court.
Types of Person Injury Cases We Handle
We have experience with a wide variety of types of personal injury claims, and we are ready to help you with yours. These are some of the kinds of cases we handle:
Construction site accidents
Premises liability accidents
Workers' rights
Workers' compensation accidents
If you've been injured in these or any other type of accident, you should call Hach & Rose, LLP now.
Why Do I Need a Lawyer for My Injury Claim?
Although most PI claims are handled like other insurance claims, not hiring an attorney to help with your claim can make the process far more difficult for you and may actually mean that you get less compensation.
Your attorney is more than your representative. We are your source of information and counsel, your negotiator, and your confidant. Our skills and knowledge will be invaluable to you for several reasons.
First, we know how the PI process works. We know what documents are necessary to prove a claim, how to investigate an accident, who to speak to if we need expert witness testimony, and how to make the law work for our clients. We can help you avoid novice mistakes and expected obstacles.
Next, we do the work, so you don't have to. We will do all the investigative work and evidence gathering, and we can track down all the paperwork needed to build and support your claim so you can concentrate on resting and recovering from your injuries.
Third, we know what your injury is worth. You can receive compensation for several material and immaterial losses attributed to your accident. Knowing how to define and estimate these losses is crucial in PI claims. Without the help of an attorney, you may not get the total compensation to which you're entitled.
And finally, we know how to negotiate with unscrupulous insurance adjusters. Insurance companies work hard to protect their bottom line by reducing or denying payment on claims whenever possible. Your attorney will take the lead on any settlement negotiations and protect your rights so the insurance company can't take advantage of you.
If an accident caused by someone else's negligence injured you or a loved one in the Financial District, you won't find a better firm than Hach & Rose, LLP for your legal representation. We've obtained over $400 million in the last decade, and we can put that experience to work for you.
We take service seriously. We provide personalized, comprehensive legal solutions for our clients by crafting strategies specifically tailored to each case. We will take the time to listen to your needs and provide the support, guidance, and counsel you and your family need during this stressful time. We care less about the size of your case and more about fully restoring you to your previous state. Head to our Testimonials page to hear from some of our past clients.
We have a team of experienced, dedicated legal professionals with over 100 years of combined legal experience. We've seen claims of all shapes and sizes, and we're not afraid to take on the big names for our clients. From claim to lawsuit, we'll stand by you when the road gets rough.
Call Hach & Rose, LLP Today
Don't let a careless or reckless accident knock you down for good. Call Hach & Rose, LLP today at (212) 779-0057 for a free, no-obligation consultation and let us help you get the compensation you deserve. Don't delay any longer. Call Hach & Rose, LLP today.