Have you been injured in a car accident, slip and fall, or some other unexpected incident in the Bronx that wasn't your fault? If so, you may be suffering from painful symptoms and wondering who will cover your medical bills, reduced wages, and related losses. Fortunately, you could be entitled to substantial compensation from a personal injury claim.
At Hach & Rose, LLP, our Bronx personal injury attorneys have nearly two decades of experience demanding fair recoveries on behalf of injured New Yorkers just like you.
To learn more about your options in the aftermath of an injury, call us at (212) 779-0057 or contact us online for your free case review.
Why Choose Hach & Rose, LLP?
Almost 20 years ago, attorneys Gregory Hach and Michael Rose partnered together to found Hach & Rose, LLP here in New York. Mr. Hach and Mr. Rose each brought their unique legal backgrounds to the table with the vision of creating a premier law firm for injury victims and workers throughout the state.
Prior to the founding of Hach & Rose, LLP, Michael Rose focused his legal career on protecting the rights of local injury victims. Over the years, Michael's relentless advocacy and consistent track record of positive case results have earned him a reputation as one of New York's most outstanding trial attorneys.
With numerous seven-figure settlements and trial verdicts under his belt, including the biggest-ever verdict for a construction injury case in New York history, Michael has been named a lifetime member of the Million Dollar Advocates Forum and Multi-Million Dollar Advocates Forum. Michael has also been recognized as a Top-Rated Lawyer in the New York Area, a New York Super Lawyer, and a lifetime member of Rue Ratings' Best Attorneys of America charter.
Before going into practice with Michael Rose, Gregory Hach dedicated his career to representing workers and union members throughout the United States. Gregory has provided advisory and consultation services to labor unions for a wide range of issues, including worker injuries, pensions and benefits, and class actions. And as a long-time member of the International Union of Operating Engineers, Gregory is personally familiar with many local workers and other unions.
Michael and Gregory both worked at large New York law firms prior to partnering up. When they decided to establish their own firm, Michael and Gregory decided early on that clients had to be the top priority. As a result, Hach & Rose, LLP has since secured more than $300 million in case settlements and trial verdicts for local clients just like you.
Types of Personal Injury Cases We Handle
Here at Hach & Rose, LLP, our personal injury lawyers can handle a wide variety of injury cases in the Bronx and surrounding areas. We are prepared to work with clients who have been injured as a result of:
How Our Bronx Injury Lawyers Can Help You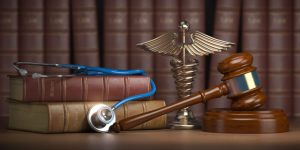 When you retain the services of Hach & Rose, LLP after an injury in the Bronx, our knowledgeable attorneys can help you obtain the recovery you deserve by:
Frequently Asked Questions About Personal Injury Cases
Below are straightforward answers to some of the most frequently asked questions we hear from our clients about personal injury cases in the Empire State:
What is the average value of a personal injury case in New York?
Every personal injury claim is different, so there is no useful average or formula that can tell you how much to expect for your case. However, with a successful injury claim, you could be entitled to compensation for:
What types of evidence commonly appear in personal injury cases?
Depending on the circumstances, any of the following types of evidence may be submitted during the course of a personal injury case:
How much time do I have to file a personal injury lawsuit in New York?
Generally, you have three years from the date when you sustained your injury to file a personal injury lawsuit in New York, though there are certain variations and exceptions. If you wait to file your lawsuit until after the three-year deadline has passed, you can lose your right to claim compensation through the court system. And even though this time limit does not apply to insurance claims directly, you will have little to no leverage in settlement negotiations if a lawsuit is off the table.
Contact Hach & Rose, LLP Today
If you or someone close to you has been injured in the Bronx in an accident caused by someone else, do not hesitate to contact Hach & Rose, LLP. Our compassionate attorneys can provide free case reviews with zero obligation to you, so call us at (212) 779-0057 or fill out our online contact form now.