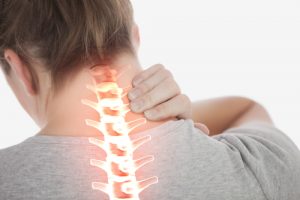 The back and the neck are the two parts of the body that are most commonly injured in car accidents. Unfortunately, damage to these areas can result in severe trauma to the spinal cord, sometimes leaving the victim with long-lasting health problems. According to an article from Chirotrust, 40-70% of whiplash victims continue experiencing trauma symptoms even a decade after the accident.
Neck And Back Injuries: Whiplash
When your body's head and trunk move forcefully in opposite directions, this sometimes results in whiplash. It is extremely common in rear-end car accidents when the body is unexpectedly jolted forward, but the head snaps back. The neck, caught between these two oppositely moving parts, experiences extreme stress and is subject to injury. Additionally, when your head is jolted like this, your brain might collide with your skull, causing contusions or a TBI.
Lumbar sprains
When ligaments are torn from their attachments in the lower back, this results in lumbar sprains. Lumbar sprains and strains are the most common cause of chronic back pain because the lower back aids in moving, bending, stretching, and twisting and often occur because of overuse. But when the lower back is impacted during a car accident, a lumbar sprain can occur instantaneously, according to the American Association of Neurological Surgeons. A doctor may prescribe pain medication and physical therapy to treat the sprain.
Herniated discs
Discs are like soft cushions between the bones that form the spinal cord. They act as shock absorbers for your back and are encased in a hardened outer layer called the annulus. When the inner disc pushes out of its hardened outside and into the spinal canal, this is considered a herniated disc. Herniated discs can cause severe pain because they press on spinal nerves and can be caused by a single severe strain on the back.
Contact a New York car accident lawyer.
If you suffered neck or back injuries following a car accident, you might be entitled to compensation for your harm. The attorneys at Hach & Rose, LLP are ready to stand up for you and help you get the justice you're owed. Call our office at (212) 779-0057 to discuss your legal options today.