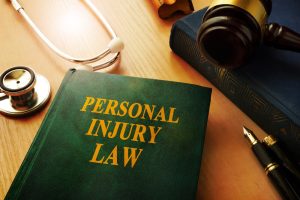 You've been injured due to someone else's (or a company's) negligence. The West Side personal injury lawyers of Hach & Rose, LLP may be able to help you file a claim or lawsuit to obtain the compensation you deserve for your injuries.
We've helped injured victims in New York obtain over $500 million in compensation over the past 20 years. We fight hard to hold wrongdoers accountable and help our clients get the justice they deserve so they can move forward with their lives.
To schedule a free consultation, call us today at (212) 779-0057 or contact us online.
Cases We Handle
Hach & Rose, LLP is a full-service personal injury law firm that serves clients in New York City and surrounding areas. For over two decades, we've been representing New Yorkers who were injured in many personal injury cases.
Employee Injuries
Employees can be injured while on the job. Your employer must carry workers' compensation insurance if they operate in New York.
Additionally, companies that focus solely on their bottom line can infringe on employees' rights. If your employer has violated your rights as an employee or union member, you may be able to obtain compensation for the harm and losses their actions cost you.
Vehicle Accidents
When someone is injured in a car or motorcycle accident, the negligent motorist is often liable for compensating the injured party. In some cases, a car or car parts manufacturer may be liable if the accident was caused by defective parts, or a government entity may be liable if their negligence in fixing poor road conditions led to the accident.
Rental Wheeled Device Accidents
Riders of rental bikes and electric scooters can be injured due to defective design or manufacturing, which could mean the manufacturer of the scooter is liable for your injuries. Electric scooter riders can also be injured in auto accidents or due to poor road conditions, in which case negligent motorists or government entities, respectively, could be liable.
Other Transportation Accidents
Operator errors or negligence by airlines and train companies or manufacturers of airplanes and trains could cause serious injuries to passengers. Any of these parties could be liable for compensating those injured in these accidents.
Products Liability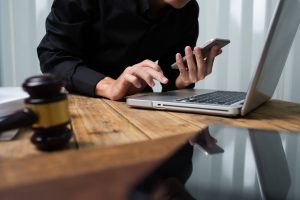 Manufacturers of dangerous drugs and products could be liable for compensating you if you were injured from using their products. The same is true for a property owner or company which may be responsible for your exposure to certain toxic chemicals and substances.
We also represent clients who have been injured in or as a result of:
Additionally, we represent those who have sustained the following injuries through no fault of their own:
Our compassionate attorneys also handle sexual abuse and civil claims.
Frequently Asked Questions
We're sure you have many questions about pursuing compensation for your injuries. Here are brief answers to a few of the questions you may have.
When do I have to file my lawsuit?
You can file a lawsuit to pursue compensation for your injuries from when you're injured or discover that you've been harmed. However, you have to file your lawsuit within a certain period according to each state's laws. This is known as the statute of limitations.
If you're pursuing a personal injury lawsuit in New York, you must file suit three years from the date you were injured or became aware of your injury. If you're filing a medical malpractice lawsuit, you must do so within two years plus six months from the injury date.
Do I have to go to court?
You must file a personal injury claim with your insurance company if you were injured in an auto accident. This could result in you receiving a full and fair settlement for your injuries. If you receive a fair settlement offer, you can avoid filing a lawsuit and going to court. The same applies if you're injured in a workplace accident or on a property owner's premises. However, in some cases, there will be no insurance carrier with which to file a claim. In those cases, you would go directly to filing a lawsuit.
Can I afford an attorney?
Hiring a personal injury attorney may seem impossible when you're already suffering from mounting financial setbacks because of what your injuries have cost you thus far. Attorneys can be expensive. At Hach & Rose, LLP, however, we represent our clients on a contingency fee basis. This means our clients don't have to worry about paying us fees upfront. We secure fees only from any settlement or verdict award we help you obtain. You don't owe us if we don't win your case or help you obtain a settlement.
Contact the Personal Injury Lawyers of Hach & Rose, LLP Today
Have you been injured in an accident that wasn't your fault? Did a company's actions lead to your injuries? You might be able to seek compensation for your accident-related injuries and losses.
The West Side personal injury lawyers of Hach & Rose, LLP can help you seek the compensation you deserve. Call us at (212) 779-0057 for a free consultation with an experienced and trusted attorney.