New York Lawyers for Disfigurement from Car Accidents
If you have suffered disfigurement due to a car accident in New York that wasn't your fault, you might be entitled to receive financial compensation. You need to contact a car accident attorney to discuss your case immediately.
Call (212) 779-0057 now to talk with a New York car accident attorney from Hach & Rose, LLP. We can help you understand your options during this confusing time. We have helped many other people who have found themselves in a similar situation through no fault of their own. You should not have to pay for someone else's mistake. Let us guide you through this painful experience so you can focus on your recovery.
What Is Disfigurement?
We expect our roads to be safe as we travel on them generally. Unfortunately, this is often not the case. The National Safety Council estimates that in 2020, there were nearly 5 million motor-vehicle-related injuries.
The vehicles on our city streets and highways travel at high rates of speed. This means that the injuries resulting from a car accident are often serious. In addition to injuries like broken bones and organ damage, disfigurement can also result. This occurs when a person's appearance is severely and permanently harmed.
Disfigurement can take many forms. For example, a person may suffer burns, scarring, amputation, or injuries affecting the face. A car accident victim may also sustain road rash, loss of muscle tissue, or broken bones that do not properly heal.
These types of disfigurement injuries can have other consequences. The victim may develop a negative body image, especially in severe cases. This may be accompanied by depression, humiliation, and embarrassment. Physical disability may also be a result.
These impacts can negatively affect a person's work performance. They can also be devastating for the victim's social and personal life. In addition, disfigurement can result in complications. These may include infections, chronic pain, excessive scarring, and loss of range of motion.
Pursuing Compensation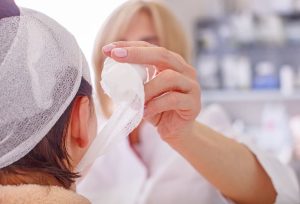 After a serious car accident, it can seem like your entire world has been turned upside down. You may still not even understand what happened during the crash. You may wonder if you are partially at fault.
We can help you get back on your feet. It can be an especially distressing experience if you are out of work because of the injury. You should not have to worry about how you will pay for your regular living expenses while trying to handle the losses you have sustained.
If you're not a lawyer, pursuing compensation after an accident can be difficult to navigate. It can be lengthy and complicated. There will be an investigation to determine what happened during the crash. The investigation will involve significant documentation that must be collected and preserved as evidence. This may include police reports, medical records, eyewitness statements, and photos or videos from the accident scene.
The compensation to which you may be entitled can include many potential components, such as:
    Physical therapy
    Prescription medication
    Loss of earning capacity
    Lost wages
    Emotional distress
    Loss of enjoyment of life
When you choose Hach & Rose, LLP to represent you, you can trust that we will pursue the maximum compensation you may be entitled to.
Do I Need a Disfigurement from Car Accidents Attorney?
An experienced car accident attorney can take over your case and fight for the compensation you deserve. You have enough on your plate right now. Hach & Rose, LLP believes your only job during this time should be to focus on your healing and recovery. We will collect all the available evidence to build your strongest case.
When we pursue compensation for your losses, insurance companies may be involved. They are known for doing whatever they can to avoid paying out money. This includes using misleading tactics and trying to take advantage of those who were injured in accidents. Insurance companies have teams of lawyers ready to defend them. You should have a legal team, too.
An insurance adjuster from the at-fault party's insurance company may attempt to speak with you on the phone while they record the conversation. This may seem like a reasonable thing to do, especially if you feel you have nothing to hide. However, they may be trying to get you to make a statement that implies that you shared some of the fault or blame for the crash. Don't talk to an adjuster without talking to your lawyer first.
Insurance companies are also known for offering settlements that are too low. They hope you will accept such an offer, even though it is unfair. They assume that you may not be familiar with all the components of compensation to which you may be entitled. Hach & Rose, LLP will handle all negotiations in your case. We recognize lowball offers when we see them. In the event that negotiations are unsuccessful, we will be ready to go to trial to fight for compensation for you in court.
Call the Disfigurement from Car Accidents Attorneys of Hach & Rose, LLP Today
If you have suffered a disfiguring injury in a car accident in New York that someone else caused, you need to speak with a personal injury attorney. You might be entitled to compensation to cover your incurred costs and losses. You owe it to yourself to understand the path ahead. The choices you make today can significantly impact your future.
You may have many questions right now. We will gladly answer them during a free consultation. We have also provided answers to questions we frequently receive from our clients. Our law firm does not charge fees unless we win or settle your case and you receive compensation.
We have fought for justice for injured New York citizens for over a decade. During that time, we have recovered over $300 million for car accident victims. Hach & Rose's results speak for themselves. Our greatest source of pride is when a client recommends us to their friends or family. Our prior clients' satisfaction is why we do what we do. We proudly share their testimonials.
Call us now at (212) 779-0057 to talk with a Hach & Rose, LLP car accident attorney. We are ready to serve you from our office in the NoMad neighborhood of Manhattan. You do not have to face this alone. Let us put your mind at ease so you can return to what matters most.