Rego Park Personal Injury Lawyer
Did you or someone close to you suffer injuries in a motor vehicle wreck, medical malpractice incident, or another preventable accident in Rego Park? Many injury victims require extensive medical care, time away from work, and other costly measures to recover. And if you were injured due to another party's actions or inaction, you should not be forced to pay for the consequences of their behavior. At Hach & Rose, LLP, our Rego Park injury lawyers can help you demand fair compensation for your losses in a personal injury claim. We have recovered millions of dollars for deserving clients like you, and our team is prepared to begin work on your case immediately. Call us today at (212) 779-0057 or contact us online for your free case review.
Why Choose Hach & Rose, LLP?
Hach & Rose, LLP was founded by New York attorneys Gregory Hach & Michael Rose nearly two decades ago. Before founding Hach & Rose, LLP, Mr. Hach and Mr. Rose worked hard to represent injury victims and workers throughout the Empire State.
Michael Rose has dedicated his entire career to serving and representing accident victims. His unwavering commitment has earned Michael a reputation as one of the top trial attorneys in the state, with a strong track record of favorable results to back it up.
Michael has secured multiple seven-figure case settlements and trial verdicts on behalf of his clients, including the largest jury verdict ever for a construction accident case in New York state. Michael is considered a lifetime member of the Million Dollar and Multi-Million Dollar Advocates Forums. He has also been celebrated as a Top-Rated Lawyer in the New York Area by New York Magazine, selected for the New York Super Lawyers list annually for years, and inducted into the Rue Ratings' Best Attorneys of America charter as a lifetime member.
Gregory Hach has built his career on providing aggressive representation for workers and union members nationwide. Gregory has also worked as an advisor and consultant for worker unions facing various issues, including personal injuries, pension funds, and mass torts. He has been a member of the International Union of Operating Engineers for over 25 years, so Gregory is familiar with many prominent labor figures and organizations in New York.
Before Michael and Gregory partnered up to create Hach & Rose, LLP, they worked for large corporate law firms in New York. They struck out on their own with the goal of establishing a firm where clients come first. Hach & Rose, LLP is dedicated to providing personalized, compassionate attention so our clients obtain the best results possible. As a result of our relentless advocacy, we have secured more than $300 million on behalf of deserving local clients.
Types of Personal Injury Cases Our Rego Park Personal Injury Lawyers Handle
The Rego Park personal injury lawyers of Hach & Rose, LLP are prepared to handle injury cases involving a wide range of contributing factors, such as:
Bicycle accidents
Boating accidents
Dog bites or animal attacks
Intentional acts of violence
Pedestrian accidents
How Hach & Rose, LLP Can Help You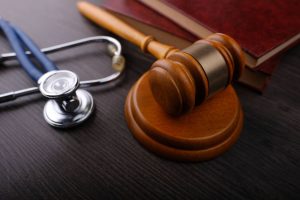 At Hach & Rose, LLP, our personal injury attorneys in Rego Park can help you demand fair compensation for your losses by:
Answering your questions and evaluating your legal options in a free consultation
Determining the potential value of your case so you never settle for less
Conducting an independent investigation into the causes of your injuries
Identifying potentially liable parties and available sources of compensation
Obtaining and preserving valuable supporting evidence for your claim
Interviewing eyewitnesses for compelling testimony to support your case
Working with reliable experts, such as accident reconstruction specialists
Communicating with insurers, attorneys, and other parties on your behalf
Managing important case documents, dates, and filing deadlines on your behalf
Negotiating aggressively to maximize your compensation during settlement talks
Taking your case to trial and representing you in court if negotiations stall out
Personal Injury FAQs
Here are some plain and simple answers to the questions our attorneys receive most frequently about New York personal injury cases:
On average, how much is a personal injury case worth?
No two personal injury cases are alike, so averages and formulas can only do so much to answer this question. Depending on the circumstances, you could be entitled to compensation for the following injury-related losses:
Past, current, and future medical expenses related to your injuries
Incidental costs, such as mileage expenses for medical travel
Lost wages from hours or days away from work while you recover
Projected losses in future earning capacity if your injuries are permanent
The subjective costs of your pain, suffering, and losses in quality of life
How can I prove liability in my personal injury case?
To prove that another party was liable for your injuries, you could rely on one or more of the following types of evidence:
Medical records, hospital bills, and documentation of your injuries
Car crash reports, work injury reports, and other reports of the incident
Photos or video footage of the accident scene and visible injuries
Eyewitness statements and testimony from reliable expert witnesses
Physical evidence, such as bloodied clothing or broken products
Digital evidence, such as GPS location records or cell phone data
Is there a time limit for personal injury lawsuits in New York?
Yes. If you wish to file a personal injury lawsuit in New York, you typically have just three years from when the injury occurred, with limited exceptions. Should you attempt to file a lawsuit after the relevant three-year deadline, the court will almost certainly dismiss your case, and you will lose the right to demand compensation for your injuries through the courts.
Contact Our Rego Park Personal Injury Lawyers
If you have been injured in an accident that was not your fault in Rego Park, contact the respected attorneys of Hach & Rose, LLP as soon as possible. We can answer your questions and evaluate your case for free when you call us at (212) 779-0057 or contact us online to set up your initial consultation session.