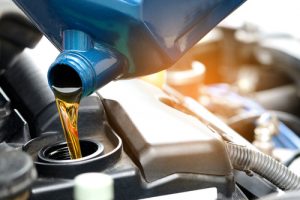 About 3 million people are injured in car accidents in the U.S. each year. Sometimes, simple car maintenance and driver precautions could have prevented these accidents. Read the car maintenance tips below to reduce your risk of getting into a preventable accident. 
According to Esurance, there are six essential tips every car owner should follow to make sure that they (and others) will be safe on the road. 
Maintenance Tips for Driving Safely
Perhaps most importantly, check your tires. According to safercar.gov, over 11,000 serious accidents occur yearly in the U.S. because of tire issues that could have been fixed sooner. When your air pressure light turns on, fill up your tires to the appropriate pressure, which can be found in the car's manual. You should also use a pressure gauge to check your tires' pressure every couple of months. Additionally, rotate your tires every 6,000 miles and realign them if necessary. 

Change your oil as needed. Depending on your driving habits, you might need to change it every few months or once a year. Generally, experts suggest changing it every 3,000 miles. 

Test your headlights, brake lights, and turn signals occasionally to ensure they're all in working order. A broken tail light is a good enough reason for law enforcement officers to give you a ticket, but working lights on your car are also crucial to your safety. 

Replace your windshield wiper blades if they look old or worn out. It's better to do it ahead of time instead of waiting until you can't see the road ahead of you during a downpour. 

Check the battery cables for corrosion and the radiator for debris to prevent excess heating or electrical failure. 

Replace your car's dirty air filter. The air filter helps your engine run smoother and could prolong your car's life.
Hurt in a Crash? Contact a New York auto accident lawyer
If you have been injured in a car accident, the New York car accident attorneys at Hach & Rose, LLP are ready to help you win the compensation you deserve. Our team will handle your case so you can focus on getting better. Call our office at (347) 318-9604 to schedule your free, no-obligation consultation today.