An accident can upend your entire life, changing how you live, work, and accomplish everyday tasks. Coping with these monumental charges is never easy, especially when your actions didn't cause the accident in the first place.
The Howard Beach personal injury attorneys of Hach & Rose, LLP understand your situation. We know you are struggling to find answers. Our experienced legal team is here to offer you solutions. For years, we have been vigorously protecting the rights of accident victims hurt by the negligent actions of others. Our firm has recovered more than $500 million on behalf of our clients.
Ready to find out how our skilled Howard Beach legal team can help you recover the money you deserve? Contact our office at (212) 779-0057 today.
Personal Injury Cases We Handle
Personal injury law is broad. At Hach & Rose, LLP, our team of experienced Howard Beach attorneys has the necessary skills and resources to investigate, negotiate, and litigate a wide variety of accident types, such as:
We also handle these types of cases:
While the list is extensive, there may be other accidents that fall under the personal injury umbrella. If you've been hurt in an accident caused by someone else's actions, talk to one of our seasoned personal injury attorneys today about your potential case.
Why You Need a Howard Beach Personal Injury Attorney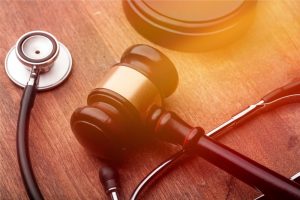 Personal injury claims can be complicated. As someone injured by the wrongdoing of another, you have rights. An attorney can advocate for you and protect those rights while pursuing the compensation you deserve. You may be convinced that filing an insurance claim is the best way to handle your case. While that may be true, you still need the expertise an attorney can provide. Personal injury claims are seldom open and shut cases, and insurers will rarely offer you the fair value of your claim right off the bat. An attorney is your advocate, someone who will go head-to-head with an insurer to negotiate for the full value of an accident claim. Individuals who negotiate on their own may only receive only pennies on the dollar of what their claim is worth.
Sometimes, pursuing compensation may mean filing a personal injury lawsuit against the person or entity responsible for the incident that injured you. The legal system is a complex network of rules and regulations that can be challenging to navigate. Having an experienced Howard Beach personal injury attorney on your side can give you peace of mind that your case is in good hands.
At Hach & Rose, LLP, our attorneys have the knowledge and experience necessary to pursue all legal avenues for recovering meaningful compensation. Let us put our years of service to work for you.
What Our Clients Say
The cornerstones of any strong relationship are communication and trust. At Hach & Rose, LLP, we can tell you why you need an attorney. We can also explain why we believe we are the best firm for the job. It's more challenging to convey what our clients mean to us. We believe it is better to let them explain what working with our team has meant. Our testimonials speak volumes about how we value and treat every one of the clients that walk through our doors.
If you are on the fence about hiring a personal injury attorney to handle your accident claim, take a little time to find out more about what the experience has meant to others. These people were once in the same position you are in today. We think their insight is important and can help you form a clearer picture of the value of the client-attorney relationship.
Compensation for Personal Injury Cases
Money may be in short supply following a significant accident. If you've been severely injured in the accident, chances are you could be out of work while you recover. Missing work can mean missing paychecks. Missing out on paychecks may mean missing out on paying your bills. While you are trying to cope with your injuries, medical bills, repair bills, and out-of-pocket expenses may be piling up. This sudden financial instability can cause anxiety and make focusing on your health challenging.
At Hach & Rose, LLP, all personal injury cases are unique, meaning there is no "average" compensation you can expect to recover. What our Howard Beach legal team will do is carefully review the circumstances of your claim and calculate the fair value of your potential case. In most cases, you can attempt to recover compensation for lost wages and your medical expenses. However, in some cases, you may also be able to pursue compensation for the following:
Medical bills
Lost wages
Loss earning capacity
Property damage
Emotional distress
Disfigurement
Loss of enjoyment of life
At Hach & Rose, LLP, we fight for what is fair. We have already obtained over $500 million in compensation for our clients through settlements and jury verdicts. While we can't comment on the value of your claim until we get to know you and your case, you can review our recent results to get an idea of how hard we will work to help you pursue what you deserve.
Contact Our Howard Beach Personal Injury Attorneys Today
The Howard Beach attorneys with Hach & Rose, LLP offer honest, personalized, and straightforward advice about your case and will stop at nothing to help you recover the money you deserve. We always take a proactive approach to provide you with legal solutions.
If you've been injured due to the actions of someone else, get in touch with our Howard Beach office today by calling (212) 779-0057. The initial case evaluation is free, and you don't pay anything unless we recover money on your behalf.