Settling a personal injury case before it goes to trial is common. Reaching a settlement agreement with the insurance company or at-fault party in a lawsuit is possible. However, getting there is a complex process that can sometimes take years. Other times, you can wrap up the entire case in a few weeks or months. The amount of time it takes for a personal injury case to settle depends on the complexity of the case.
The duration of your personal injury case will depend on a range of circumstances. Some cases are more straightforward than others. The insurance carrier will face challenges denying the claim when liability is clear. Substantial evidence of someone's negligence also creates problems in disputing fault.
Factors contributing to the personal injury case will determine how long it takes to settle. However, some aspects of your case could influence the timeline and increase or reduce the duration.
Steps Involved in a Personal Injury Claim
Typically, accident victims start the process with an insurance claim. Trying to settle with the insurance company might be beneficial since it's a more cost-effective option than a lawsuit.
There is no way to predict how much time your case will take. However, every personal injury matter follows these or similar steps.
Hire an Attorney
If you want to seek legal representation, you will likely need to hire a personal injury lawyer. You could handle your insurance claim alone. However, having an experienced attorney on your side is helpful.
It might take days or even weeks to find the right lawyer, especially if you don't already have one. You need to research and ask for recommendations from friends and family.
Seek Medical Treatment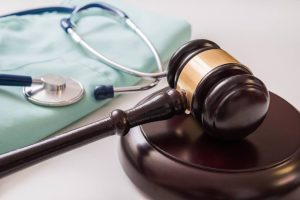 You should begin treating your injury immediately after leaving the accident scene. Settling a personal injury claim isn't possible until you finish your treatment or your doctor determines you have reached maximum medical improvement (MMI). MMI means you're unlikely to improve with further medical intervention.
Since medical care can take a while to complete, especially with severe injuries, attending your appointments regularly and frequently is vital. You shouldn't skip scheduled appointments or allow too much time to pass between them. The longer your treatment takes, the longer you will have to wait before you can negotiate a settlement.
Investigate the Accident
While you're treating your injury, your lawyer can investigate the incident. Investigations involve determining fault and obtaining evidence to prove you are entitled to compensation.
Common types of evidence obtained during accident investigations include:
The victim's medical records and bills
Statements from eyewitnesses
Footage from a security camera
The estimated value of damaged property
Pictures from the accident scene
Submit the Demand Package
Your personal injury attorney will create a demand package after completing their investigation. The demand package will include a letter outlining the case's relevant facts and supporting evidence, along with a demand for the amount of money you and your attorney have decided will settle the claim.
The insurance company can review the demand package and accept the requested amount of compensation, provide a counteroffer, or deny the claim. If your lawyer can't negotiate an adequate settlement, they might need to proceed with a lawsuit.
Settling Personal Injury Cases During Lawsuits
Filing a lawsuit doesn't necessarily mean you can't settle your case. You can negotiate a settlement anytime before the jury or judge reaches their decision.
Mediation is a valuable tool in lawsuits. You can meet with the opposing party and a mediator to discuss the case. The mediator's job is to facilitate communications between both sides and offer suggestions on settling. You won't have to go to trial if you can agree to a settlement during mediation.
Common Reasons Personal Injury Cases Take a While
Your personal injury case might take longer than expected. Even if you hired a personal injury attorney and followed all the necessary steps, obstacles could delay the entire process.
The most common factors that increase the duration of personal injury cases include:
Legal issues – Encountering a legal issue can bring anyone's case to a screeching halt. A legal issue could be a question of liability. If the insurance company doesn't agree that our evidence proves their policyholder is liable and denies the claim, we might need to file suit, which will make the process longer.
Significant claim – Some claims involve expensive medical bills and other costs. When someone pursues six or seven-figure compensation, the lawyer must gather substantial evidence to support the case. Obtaining evidence can take time, especially if sources aren't efficient at providing it.
Ongoing treatment – You shouldn't proceed with settlement negotiations until you reach maximum medical improvement. You need to know your total medical costs before pursuing compensation. If you proceed to the next step too soon, you could spend another three or four months treating your injury after settlement with no way to pay. Seeking treatment until you reach MMI or recover can be a slow-moving process.
Contact Us
Hach & Rose, LLP believes in fighting for our injured clients in New York. We're not afraid to stand up to negligent individuals and companies and hold them liable for the harm they cause.
If you sustained an injury in an accident due to someone else's wrongdoing, call us at (212) 779-0057 for a free consultation with an experienced and trusted New York personal injury lawyer.