When you, a relative, or a guest is seriously injured at your rented home or apartment, you may have grounds for filing a premises liability claim or lawsuit. If the accident was due to the carelessness of the property owner or their designated property manager, they could be held responsible for medical and other expenses. So although you may be experiencing physical pain, mobility issues, loss of wages, and other devastating issues after the accident, if you prove that the home or apartment owner's negligence led to your accident, money worries could be off the table for you. If you need help proving that your landlord was responsible for your accident, contact Hach & Rose, LLP immediately.
On What Basis Can I File a Premises Liability Claim?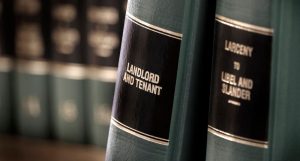 The term 'habitation' is used frequently when discussing a rented or leased residential property. Simply put, it means the place where someone lives. When an individual owns such property and has a rental or lease agreement with a tenant, the owner is responsible for keeping the common areas of the residence clean and safe at all times for the tenant's and guests' well-being. They must also provide safe premises for the renter to live in. If a renter, a family member, or a guest is injured or dies because the landlord has not maintained the safety or cleanliness of the property, the injured person has the right to bring a personal injury or premises liability claim against them. In New York State, the amount of time allowed for filing this type of claim is three years from the accident date.
What Are the Landlord's Responsibilities for Maintaining a Rented or Leased Property?
Specific requirements exist for keeping rented or leased residential properties in habitable condition. If you are considering filing a claim for an injury that could have been prevented by your landlord or building superintendent, this list may help you pinpoint the unsafe situation that may have led to your injury. If you slipped, fell, and broke your arm in a slippery hallway designated for tenant use, suffered burns because the apartment's fire alarms were disabled, were accosted in the poorly lit tenant parking lot, or were seriously injured due to any reason relating to the following, a breach of landlord responsibility may have been the reason. New York landlords are required to:
Keep all dwellings and common areas clean, secure, and habitable
Maintain plumbing, electrical, heating, and ventilating systems
Keep the premises pest- and vermin-free
Provide cold and hot running water at all times
Install and maintain all appliances agreed upon in the lease
Provide and maintain waste removal receptacles
If you rent or lease a single-or multifamily home instead of an apartment, the landlord is responsible for maintaining a livable property. However, the terms of your lease or rental agreement should specify whether you or your landlord is responsible for specific types of residential maintenance. If you are responsible for the upkeep of any rental aspect, you must fulfill that duty. If you have further questions, don't hesitate to contact Hach & Rose, LLP today.
Document the Specifics of Your Accident to Strengthen Your Premises Liability Claim
If you or someone close to you has been seriously injured, or worse, in your apartment or rented home, prepare a record of the accident. Doing so will strengthen your claim. As soon as you can, ideally at the accident scene, document as many facts relating to the accident as possible. If you cannot do this because of your injury, ask a witness to do it for you. Include the following and keep copies of everything for yourself:
Inform the property owner about the accident immediately, in writing, and include as many details as possible.
Note the precise location, date, and time of the accident.
Photograph the unsafe condition that caused your accident. Retain dated copies of the photos for yourself.
When available, forward the property owner copies of your medical bills, including those for hospital stays, physician visits, scans, x-rays, diagnoses, rehabilitation services, and an accounting of any wages lost because of your injury.
Get a written statement from anyone who may have witnessed the accident.
If you obtain the services of an attorney, give them a copy of the documented information.
Contact a Personal Injury Attorney to Get the Compensation You Deserve
If, like many people, you feel insecure about pursuing a claim for your accident alone, call an experienced personal injury attorney, not the insurer. Our top-notch New York premises liability attorneys at Hach & Rose, LLP will provide you with a free and confidential case review and handle all of the details related to your injury to obtain the compensation you deserve. Call (212) 779-0057, chat, or complete our online form today. We have recovered over half a billion dollars for our clients. And remember: You don't pay a dime unless we win.