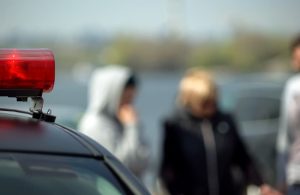 An eyewitness account is one of the most important parts of a truck accident report. Eyewitness testimony can help establish liability and be a valuable resource for understanding how a truck accident occurred. However, after a traumatic accident, you may not know which questions you should ask witnesses on the scene.
At Hach & Rose, LLP, we have compiled a list of crucial questions to remember if you are ever involved in a serious New York truck accident. These questions can help you gather the necessary information to support your truck accident claim.
In Your Own Words, What Did You See?
The first question that you should ask a witness is simple. What did you see? Let them tell you in their own words what they saw and how the accident took place. Do not start with leading questions like, "Did you see the truck hit me?" Leading questions can influence how witnesses respond and alter their perception of the accident. It is best to allow them to describe the scene as they see it unfold.
Ask a truck accident witness: Can You Add More Detail?
After you get their initial account, feel free to ask them to go into more detail about what they saw. The first telling is generally a basic summary of the incident. A witness may omit important details simply because they are caught up in telling the complete story. Let the witness expand on their narrative and add more details to their story as they come to them. Be sure to ask for clarification if you are confused about the order of events.
Ask Follow Up Questions If You Need More Information
In the heat of the moment, it can be hard to include everything that may be essential to a claim. After you ask for more details, now is the time to ask the witness follow-up questions that they may not have covered in their initial accounts of the accident. This information can help give you a clearer picture of the incident and how much the witness saw. Consider questions like:
Where were you when the accident happened?
How far away from the crash were you?
Did you notice what time the crash occurred?
Was anyone else with you when you saw the crash, and can I talk to them?
Did the truck driver say anything after the collision?
Did you notice any loose cargo on the truck?
Did you notice anything unusual about the incident?
These follow-up questions can help round out the witness's account and add vital details they may not have thought about including. Ask them if there is anything else they would like to add to their account.
Can I Get Your Contact Information?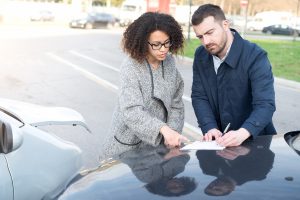 "Can I get your contact information?" is one of the most important questions you can ask a witness. You may not be in the right physical or mental shape to get a clear account of the accident immediately after it happens. Being able to contact a witness after the fact is crucial. If you can't interact with them while at the scene, it may be helpful to ask them to write down what they remember, then say you'll follow up with them for that information later.
Even if you gather everything you need from the witness at the scene, ask for their contact information anyway. You may think of a question later or need clarification down the road. Contacting them easily will help you get the information you need more quickly. Your attorney will almost certainly want to follow up with witnesses to the accident. Having that contact information readily available can help expedite your claim.
Get an Experienced New York Truck Accident Attorney on Your Side
All these questions you should ask a truck accident witness can help you better understand how an accident occurred. However, it is understandable that you may not have all these questions ready off the top of your head after a significant collision. You need to contact an experienced New York truck accident attorney.
At Hach & Rose, LLP, we can help track potential witnesses and record their statements. Witness accounts of the crash may help strengthen your claim and give you a better chance at recovering full and fair compensation.
If you have been involved in a New York truck accident, contact the legal team at Hach & Rose, LLP. We can give you the advice and guidance you need after a major collision. Call our office today at (212) 779-0057 to set up a free and confidential consultation.