Selecting the right personal injury attorney to represent you is among the most important things you can do if you've been hurt due to someone else's negligence. You want to hire the best attorney for your unique situation. Every accident victim needs an experienced, knowledgeable, and compassionate personal injury attorney. You need a lawyer willing to provide you with the support your case needs. A good personal injury attorney will fight to hold the negligent parties accountable and seek the full and fair compensation you deserve for your injuries.
Have you been hurt in a personal injury accident in New York? If so, you may be entitled to financial compensation. We have the skills, experience, and resources to handle complex personal injury matters. To schedule a free and confidential consultation with our knowledgeable and compassionate New York personal injury attorneys, call (212) 779-0057 today.
While there are many considerations when deciding which injury lawyer is right for you, the process of selecting an attorney can be relatively easy. This page will provide helpful tips on what to look for when seeking an attorney to take on your personal injury case.
Track Record of Success
Hach & Rose, LLP considers it an honor to represent New York injury victims who need our help. We understand that each client has just one opportunity to get compensation after an injury. Whether a personal injury case is worth $5,000 or $5 million, we treat each client's case with the utmost attention and care. Listed below are some notable results our New York personal injury attorneys have obtained for clients. Please note that all personal injury cases are different, and past successes do not guarantee a set compensation amount.
$13,000,000 – Jury verdict for construction accident victim.
$8,000,000 — Jury verdict for motorcycle accident victim.
$4,800,000 — Settlement for children of couple killed in an air crash.
$2,300,000 — Jury verdict for a pedestrian struck by a city bus.
$1,450,000 — Settlement for a man injured in an accident with a city bus.
$500,000 — Settlement for a man who fell on railroad property and injured his arm.
$345,000 — Settlement for a woman who slipped and fell in a restaurant.
Checklist in Choosing a Personal Injury Lawyer
When choosing a personal injury attorney to hire for your case, using a checklist as a guide is a good idea. The following checklist reviews the qualities you will want to look for in a personal injury lawyer.
Experience
Experience is, without a doubt, the most important thing when hiring a personal injury attorney. Experienced injury lawyers have often dealt with insurance companies and their attorneys. Lawyers who handle personal injury cases regularly know all the tricks that insurance companies employ. They will be able to anticipate their tactics and reject their lowball settlements.
Sometimes the most effective way to ensure the insurance company pays you a fair settlement is to take your case to trial. A highly skilled trial lawyer understands how to bring your case to trial and effectively present the facts and evidence surrounding your personal injury case.
Experienced injury lawyers also typically have relationships with other lawyers and insurance companies involved in your injury case. This helps because your personal injury lawyer can use their connections to negotiate a full and fair settlement for you.
Disciplinary Record
Always be sure to inspect the prospective personal injury lawyer's disciplinary record. Look to see if they have had any complaints filed against them and whether they have been disbarred or suspended. This information is easily accessible online.
Record of Success
You want a personal injury lawyer who wins. Find out about their track record with personal injury cases similar to yours. Finding the best personal injury lawyer is not simply about finding the one with the most experience. Your injury attorney should also have the right type of experience. Your lawyer should have a history of winning cases that are similar to yours.
Resources
Personal injury cases are often expensive, complex, and require a thorough investigation. Your personal injury lawyer will need ample time, effort, and resources to handle your case. They may need to call on accident reconstruction and medical experts to help with your case. You want an attorney who has access to the best experts. It's critical to hire a firm that has all the resources necessary to prepare your case in a way that will put you in a position to recover maximum compensation for your injuries.
Convenience
Personal injury law firms should make it easy for clients to hire representation. You want a lawyer to come to your home, work, or hospital if you must sign important documents. Hiring an attorney should be as convenient as possible during this difficult time. You need to focus on your health and recovery, and an experienced and compassionate personal injury lawyer will recognize your needs.
Communication
Your lawyer's ability to communicate with you is critical. Do they listen to your questions and answer your concerns? Can they explain things clearly? Do you get the sense that the attorney will keep you updated throughout the course of your case? An attorney's ability to explain what is happening in your personal injury case will always affect your ability to make informed decisions. Open and effective lines of communication can make the entire process much less stressful.
Questions to Ask Your Attorney When Meeting With Them
The free initial consultation is a great opportunity to know the attorney you are considering hiring. We recommend asking the following questions to better understand their experience level, skills, qualifications, and more.
How much of your law practice is devoted to personal injury?
How many years have you been handling personal injury cases?
How frequently do you take personal injury cases to trial?
What were the results in those cases?
How long will my case take to resolve?
Do personal injury cases similar to mine typically settle or go to trial?
Do you expect any difficulties with my case?
How much is my case is worth?
Do you work on a contingency-fee basis?
Will you take my case to trial if necessary?
Will you be the lawyer who is actually handling my case?
Will anyone other than the lawyer I speak with during the consultation work on my case?
Will I get regular updates on the progress of my case?
Will I have direct communication with you if I have concerns or questions?
Can you provide references from past clients?
Our Legal Team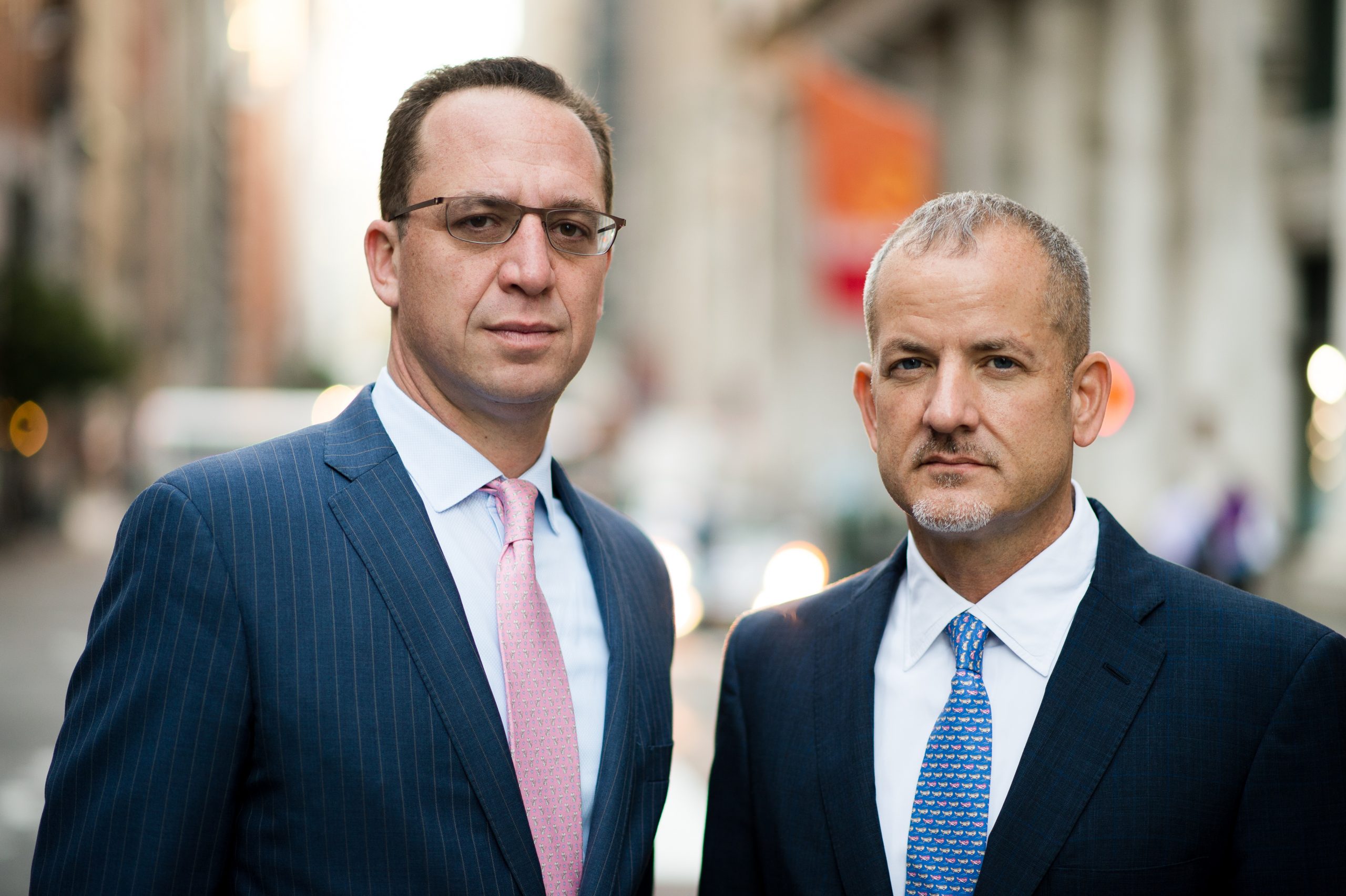 The Hach & Rose, LLP team features attorneys with extensive skill and experience with specific types of cases. Because we have so many attorneys with in-depth experience in an array of personal injury practice areas, you can rest assured that the attorney handling your case will have dealt with similar cases before.
Michael A. Rose
Michael A. Rose, co-founder of Hach & Rose, LLP, is a highly skilled trial lawyer with extensive experience trying the most complex personal injury cases. Having spent his entire career representing injury victims in New York, he has a long successful track record. Mr. Rose has built the firm into one of the most significant firms in New York. He has settled numerous complex personal injury claims, resulting in hundreds of millions in client compensation.
One year, Mr. Rose secured four of the top 100 results in New York for personal injury claims. He is a lifetime member of the Million Dollar and Multi-Million Dollar Advocates Forum and has been featured in New York Magazine's Top-Rated Lawyers.
Mark Sokoloff
Mark Glen Sokoloff has over 25 years of experience helping railroad workers under the Federal Employers Liability Act (FELA). He proudly represents injured Amtrak and Long Island Railroad employees in FELA complaints filed in New Jersey, Queens, New York, Washington, D.C., and Essex County. Mr. Sokoloff also represents commuters in the Dundy County, Nebraska derailment. 1976 Mr. Sokoloff initiated the "Agent Orange" class action (Reutershaun v. Dow Chemical). That led to a record $750 million settlement.
Anthony Hirschberger
Anthony Hirschberger is a highly skilled trial attorney who focuses on complex medical malpractice and nursing home negligence cases. Mr. Hirschberger twice received the honor of Super Lawyer and Top 40 Under 40 trial Attorney. He graduated cum laude from Tulane Law School in New Orleans.
John Blyth
While Mr. Blyth handles all types of personal injury cases, he focuses on complex premises liability cases, such as slips, trips, falls, snow and ice accidents, and defective conditions. He skillfully handles all aspects of the litigation process from start to finish.
Mr. Blyth is a seasoned trial attorney who has tried many cases in New York state and federal courts. Mr. Blyth has obtained numerous other six-figure settlements and jury verdicts for injured clients in New York.
Halina Radchenko
Halina Radchenko focuses on New York car accidents. Before joining the firm, she had her own practice, which focused on helping those seriously injured or killed due to negligent or reckless parties. She is involved in the automotive committee as a New York State Trial Lawyers Association member.
She believes every good personal injury attorney must inform the government of the injury cases they see from their clients, all to improve the law and protect others from suffering the same type of harm.
George W. Ilchert
A Queens, New York native, George W. Ilchert has extensive experience helping injured New Yorkers seek justice and compensation. Mr. Ilchert concentrates on severe injuries resulting from construction accidents.
Mr. Ilchert is admitted to practice in New York state and federal courts. He is a member of the American Association for Justice, the New York State Trial Lawyers Association, and the Association of the Bar of the City of New York.
Contact a New York Personal Injury Lawyer Today
At Hach & Rose, LLP, we are straightforward with our clients. Personal injury victims choose Hach & Rose, LLP because we make them comfortable during a trying time. We are always honest with our clients about the strengths and weaknesses of their cases, and we will remain transparent and accessible throughout the process.
If you have been seriously injured in an accident in New York, you must hire a trustworthy personal injury attorney to handle your claim. The New York personal injury attorneys at Hach & Rose, LLP have earned the trust of thousands of clients over the last two decades because we help people get results. If you have been hurt due to another party's negligent actions or inactions, our dedicated personal injury attorneys are ready to help. Call now at (212) 779-0057 to set up a free initial consultation.