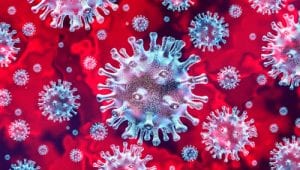 Construction workers have one of the most – if not the most – dangerous jobs in America. The onset of the coronavirus has only compounded the risks of their workplace. 
New York City introduced new guidelines to protect construction workers from the virus while on the job site, according to the New York Times. These guidelines include practicing social distancing, staying home if you feel sick, installing handwashing stations throughout the site, and wearing face masks. Some advocacy groups are pushing for a 24-hour workday at construction sites, which would discourage a rush of workers in a concentrated area. As of right now, New York only allows construction from 7 a.m. to 6 p.m. on weekdays.
But social distancing on a construction site is difficult and sometimes impossible. Many tasks require two or more workers to complete it together. Often, elevators to other floors of a construction site will carry many workers at once. If only one or two workers were allowed in the elevator at a time, it would slow construction too much.
The added stress of worrying that they might contract the virus at their workplace means that construction workers may rush through their jobs to get home quicker. This leads to shoddy construction and distracted thinking – which might result in a fall or a careless mistake that leads to an injury.
Construction workers who are forced to abide by coronavirus guidelines are burdened with undue stress. Unfortunately, many of them do not have the option to take a leave of absence or find another job.
Contact a New York Construction Accident Attorney
Construction workers should be guaranteed a safe work environment like all other workers. If you sustained an injury on the job due to someone else's negligence, the attorneys at Hach & Rose, LLP, want to help you. Our team has helped countless clients who experienced the same problems as you, and we can help you, too.
Our dedicated construction accident lawyers have won millions of dollars in settlements for clients who suffered work-related incidents. We also represent clients who file OSHA complaints, suffer slip and fall accidents, and more.
Contact us to schedule a free consultation to discuss your case. Because of the COVID-19 pandemic, we have taken extra precautions to protect our clients and employees. We are proud to offer online consultations and are always available to answer your questions and calls. Call us today at (212) 779-0057.