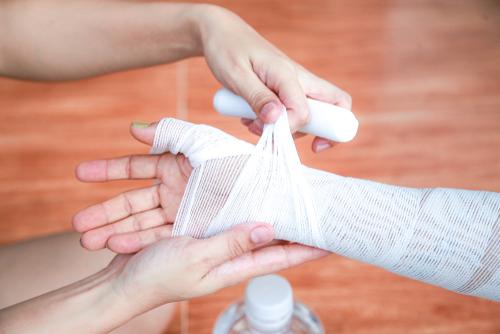 Burn injuries are among the most physically excruciating kinds of injuries for people to endure. Most burn injuries are classified into one of three degrees:
First-Degree Burns — Superficial burns damaging only the epidermis or the outermost layer of skin. Sunburn is the most common example of a first-degree burn, and these involve mild pain but heal on their own in a few days.
Second-Degree Burns — Superficial partial-thickness burns damaging both the epidermis and the dermis, the layer of skin below the epidermis. Some second-degree burns cause blisters and scarring, and skin grafting is possible in some cases. Recovery can be several weeks.
Third-Degree Burns — Deep partial-thickness burns damaging sweat glands and underlying tissues. Third-degree burns always require skin grafting, and some can also involve surgery.
Additional less common degrees of burn injuries include:
Fourth-Degree Burns — extend into the fat
Fifth-Degree Burns — extend into the muscle
Sixth-Degree Burns — extend into the bone
The American Burn Association (ABA) reported that 24 percent of all burn injuries involve children under 15. Unintentional fire or burn injuries were the third-leading cause of injury deaths for children five to 9 years of age and the fifth-leading cause of injury deaths in the United States in 2015 for children one year to 4 years of age.
Stanford Children's Health states that most fires that kill or injure children are residential fires, killing about 500 children 14 years of age and under every year. Home-cooking equipment is the leading cause of home fires and related injuries, but carelessness is the leading cause of residential fire-related death and injury among children nine years of age and under.
While many negligent parties claim that fires were not preventable and there was nothing they could have done to prevent injuries, this is rarely the case. With a proper investigation, a wide assortment of evidence can often be used against negligent property owners, including lack of smoke detectors, failure to comply with fire codes, or faulty electrical wiring.
Contact a Child Burn Injuries Attorney in New York
If your child sustained severe burn injuries in an accident caused by another party's negligence in New York, do not wait to seek legal representation. Make sure you contact Hach & Rose, LLP as soon as possible.
Our firm is well aware of the significant pain and challenges burn injury victims face, and we can work to help your child recover as much as possible. Call (212) 779-0057 or contact us online to receive a free consultation.