What You Need to Know About Defective Food Products
Posted on Thursday, February 6th, 2020 at 11:38 am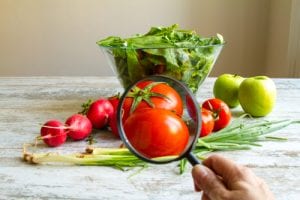 When people think of defective products, automobile parts and medical devices are often the first things that come to mind. But defective food products pose a risk to consumers as well. 
Because a piece of food is technically a product that is sold to a consumer, the manufacturer of that product has a responsibility to ensure its quality. Some common problems with food products include: 
Foreign materials in food – Naturally, consumers have a right to expect that the food products they buy will be free from foreign and harmful materials.

Foodborne illness and food poisoning, caused by bacteria such as E. coli and salmonella. If a restaurant or food manufacturer fails to meet safety standards, their food may be compromised. This can happen when employees fail to wash their hands, when bugs and rodents are present in the kitchen, or if refrigerated food stays out for too long. 
Symptoms of food poisoning may not manifest themselves for days after a person consumes the defective food, so it can be hard to pinpoint precisely which food item was compromised. The symptoms can range from mild to severe and often depend on the type of food and harmful germ you consumed. Symptoms to watch for are:
Diarrhea

Abdominal cramping

Exhaustion

Nausea and vomiting

Loss of appetite

Chills

Sweating
These symptoms usually only last a few hours or a few days, but severe cases of food poisoning could cause nerve damage, chronic arthritis, and even death, according to the CDC. 
Contact a New York Food Poisoning Lawyer
If you believe you or a loved one became ill because of an unsafe food product, you should preserve the product and it's packaging and file a report with the health department. In some instances, you might have a valid personal injury claim, so contact a New York defective food product lawyer to discuss your situation. While these claims are often difficult to prove and compensation might not be available (or warranted) in all instances, if you became severely ill or injured, make sure to call our office at (347) 318-9604 or reach out online to discuss your legal options.