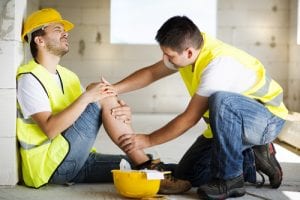 There are hundreds, if not thousands, of construction jobs in New York City. Some construction workers, as in many other professions, either do not have citizenship or might be undocumented. So when an accident happens on the worksite, they might be told they have no right to file a lawsuit if they don't have the appropriate papers. This is not true. Regardless of your immigration status, if you do not have documents or if you came to America illegally, you have the right to bring a lawsuit to claim compensation if you were injured on the job.
What kind of damages can I claim?
If you were injured on a worksite, regardless of your immigration status, you are entitled to workers' compensation.
Everyone deserves to operate in a safe and well-maintained workplace. When claiming workers' compensation, you must prove two elements:
That you were working at the time of the injury
That you sustained an injury
Workers' compensation usually covers a wide range of costs for an injury. It can cover medical bills, missed wages, and even funeral costs should the worker die due to their injuries.
What are the different types of immigration status?
There are three different varieties of immigrants to the U.S. Regardless, they all are entitled to workers' compensation and filing a claim in civil court.
Undocumented immigrants illegally move to the United States and are not authorized to work here. To become undocumented, people must either overstay their temporary visas or cross a border illegally.
Non-immigrants are in the U.S. legally but only temporarily, and if they overstay their visa, they become undocumented. Non-immigrants could be students, tourists, or future spouses of U.S. citizens.
Permanent residents possess a green card, meaning they are authorized to live and work in the U.S. Conditional residents have been married to a U.S. citizen for less than two years.
Contact a New York construction accident lawyer
If you have been injured on the job but are hesitant to take legal action because of your immigration status, the construction accident attorneys of Hach & Rose, LLP want to help. We understand the fear that comes along with filing a lawsuit if you are undocumented, but you will not be deported for filing a civil suit. The compassionate, determined, and helpful lawyers at Hach & Rose can help you through this process. Our staff speaks Spanish, Portuguese, Russian, and Chinese. Call us at (347) 318-9604 to schedule your free, no-obligation consultation today.