What Should I Do If My Car Is Recalled Or A Part Is Defective?
Posted on Monday, January 27th, 2020 at 7:26 pm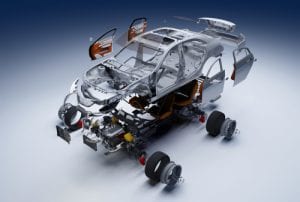 It's common to hear about car parts being recalled because they didn't perform the way the manufacturer intended, or might be outright dangerous to passengers. If a part of your car has been recalled, you might have questions about what to do next. Maybe you aren't sure whether it is still safe to drive your car. This article will attempt to offer some advice about recalled car parts to ensure that you get the help you need to avoid needlessly getting into a car accident.
The National Highway Traffic Safety Administration (NHTSA) is a governmental agency that sets the standards for the safety of cars and car parts. If manufacturers do not meet the requirements dictated by the NHTSA, the administration has the power and the duty to recall defective vehicles or pieces of machinery. Usually, manufacturers will detect problems in their equipment and issue a voluntary recall, then offer to repair the broken parts at no charge to the customer.
What are some common car parts that could be defective?
Some recalls occur because a car part poses a safety threat to passengers. These include:
Airbags deploying unexpectedly and without cause
Defects in electrical wiring that could cause a fire or loss of light
Weak or defective jacks that could injure a person working underneath the car
A gas pedal that sticks or breaks unexpectedly
Broken steering component that causes a loss of control of the vehicle
Car seats with defective safety precautions, such as a broken seatbelt
Other recalls may not be a threat to a person's safety, but are nonetheless below NHTSA guidelines and must be recalled and repaired. These might include:
Nonoperative radio controls or air conditioners
Low quality of exterior car paint
Excessive oil consumption
If your car or a part of it has been recalled, you will receive a letter directly from the car manufacturer or dealer, which will tell you your next steps. Generally, they will invite you in to repair the problem at no extra cost. Getting a recall letter doesn't mean you're in immediate danger, but you should get your car inspected as soon as possible.
If you suspect a part of your car is defective, but there hasn't been a recall yet, you can contact the NHTSA and file a complaint.
Contact a New York car accident lawyer
If you have been injured in a car accident due to a defective car part, call the personal injury lawyers at Hach & Rose, LLP. Our team has over 100 combined years of experience helping those who've been hurt in accidents, including those hurt by defective car parts. We are ready to help you win the compensation you deserve. Call our office at (347) 318-9604 or reach out online to discuss your legal options today.