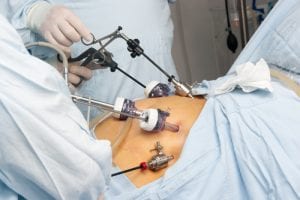 Gastric bypass surgery is a commonly performed yet invasive operation that intends to assist obese individuals in achieving their weight loss goals. Over 200,000 gastric bypass operations are performed each year. Despite how common these operations are, surgeons still make mistakes that could jeopardize your health. Keep reading to learn more about the risks involved in gastric bypass surgery and the mistakes doctors can make. 
First, it must be acknowledged that simply because a patient experienced complications, post-surgery does not mean that they have a reason to file a medical malpractice lawsuit. The patient must be able to prove that their doctor acted negligently or recklessly pre-surgery, during surgery, or post-surgery, which a reasonable doctor under similar circumstances wouldn't have done. It is often very difficult to prove these elements, so hiring an expert attorney to build your case will increase your chances of winning. 
Examples of gastric bypass surgery malpractice
Internal gastric fluid leakage

Hernias 

Internal stomach bleeding

Pulmonary embolism

Bowel leakage at the operation site

Various infections such as abscesses, pneumonia, bladder infections, or sepsis
In addition to problems that could arise due to a botched surgery, patients may also experience the following, which would be a cause to file a suit. 
The surgeon failed to diagnose postoperative complications

The surgeon ignored a patient's complaints of pain, which led to serious injury or death

The patient suffered an intra-abdominal hemorrhage

The surgeon failed to abide by proper sanitation procedures

The surgeon left a sponge, bandage, or another item inside the patient's body

The surgeon failed to provide proper advice for postoperative care

The surgeon prescribed the incorrect medication

The surgeon failed to warn the patient that they were at high risk for complications pre-surgery
Before you hire an attorney and file a suit, you should calculate how much damages you could recover if you prevail in the settlement. If hiring an attorney and navigating the legal process is more expensive than what monies you may win, it might not be worth the added stress after the surgery. 
Contact a New York medical malpractice attorney
If you had gastric bypass surgery and were severely hurt due to a medical professional's error or oversight, the New York surgical error lawyers at Hach & Rose, LLP are here for you. Call (347) 318-9604 to speak to a knowledgeable attorney and learn how we can help you.