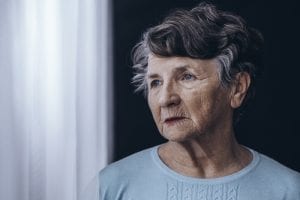 Nursing home abuse cases are especially emotional because we expect nursing home employees, managers, and owners to provide our loved ones with the best care and attention possible. But when this trust is broken, or if an elderly loved one was injured because of the negligence of a nursing home caretaker, you have the right to file a claim for damages. A personal injury attorney can help you prove harm in a nursing home abuse case and win you the compensation your family deserves.
Taking Legal Action
If you decide to sue the nursing home where your loved one was injured, filing a civil lawsuit will be the best route. In this case, your lawyer can help you file a complaint with the county or state court clerk. The nursing home will respond to the complaint. Then the two parties will enter the discovery period, during which each side will evaluate evidence and witness testimony. Generally, the parties can reach an agreement out of court. But if not, they will go to court to resolve the dispute. Your attorney can represent you in court and present your evidence and argument against the nursing home.
Proving Nursing Home Abuse or Negligence
Proving a nursing home abuse or negligence claim requires demonstrating that the facility's owners, supervisors, or employees were negligent in some way. As a result, your loved one suffered harm. The elements that must be present:
The nursing home had a responsibility to provide care to the resident
The nursing home failed to uphold this responsibility (either by directly abusing the resident or indirectly harming them through negligence)
As a result of the home's breach, the resident suffered lasting harm
Proving these elements is usually an easy hurdle since the home's duty to care is spelled out in their contract. Your attorney can prove that the resident was harmed by showing medical documents and the injury incident report the nursing home staff should have made.
Additionally, if a resident is being emotionally or physically abused, it is recommended that they document the abuse through diary entries and photographs, which can be used as proof in court.
Contact a New York Nursing Home Abuse Lawyer
The experienced nursing home abuse attorneys at Hach & Rose, LLP will be ready to help you immediately stop any abuse or neglect suffered by a loved one in a nursing home. Call our office at (212) 779-0057 or online to schedule your free consultation today.