What To Know If You Have Been Injured By a Defective Drug
Posted on Thursday, January 2nd, 2020 at 11:58 am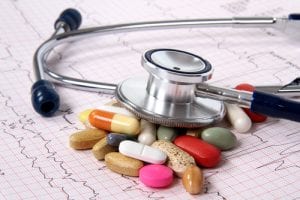 Chances are you have taken a prescription drug recently, or you might take them as part of your daily routine. Forty-four percent of Americans take at least one drug every day, and they all expect that their doctors prescribed them something safe and effective. However, this is not always the case. The FDA reported that in 2019, there were 83 separate drug recalls filed by pharmaceutical companies.
Alarmingly, there is no law that requires pharmaceutical companies to recall drugs that they have found to be defective or potentially harmful to patients. This means you could potentially get your hands on a drug that will cause you more harm than good.
In the past, defective drugs have caused various unpredicted medical complications, including bladder cancer, diabetes, uncontrolled bleeding, cardiovascular problems, and birth defects. 
The FDA requires that drug companies list known side effects, complications, and risks the drug could pose to their users. You have cause to file a claim if you have been injured as a result of taking the drug and were not adequately warned of that particular risk factor. Getting in touch with a personal injury attorney is your first step to reclaiming damages caused by taking a defective drug. 
What will a defective drug attorney do?
If you choose to file a claim against a pharmaceutical company, hiring an attorney with experience handling defective pharmaceutical claims will help you navigate the complicated legal process. Besides providing emotional support and knowledgeable counsel throughout the process, your lawyer will also help you with:
Communicating with the insurance company

Keeping track of your medical records

Conducting a thorough investigation into the defective drug and the cause of your injury to better pinpoint each potential claim to compensation

Building a strong case on your behalf and negotiating for a fair settlement or fighting for damages in court
What you need to do during your injury case
Keep track of your symptoms and how the defective drug affects your daily life

Keep a journal of your physical and emotional changes 

Stay in touch with your doctor and follow their orders to best counteract the adverse effects of the drug
If you or a loved one has been harmed by a defective drug, please consider reaching out to the experienced trial attorneys at Hach & Rose, LLP. Call us at (212) 779-0057 to schedule your free consultation today.