Understanding Online Threats to Your Kids
Posted on Friday, December 27th, 2019 at 1:32 pm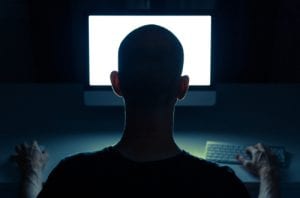 While the internet can be a great resource, it can also provide a risky environment for users, especially for children. Some of the greatest online threats that kids face include:
Cyberbullying: The number one online threat to kids is cyberbullying. An estimated 60% of U.S. teens have experienced some kind of cyberbullying, according to the Pew Research Center. This can include posting or sharing mean, negative, or private pictures or information about another person to hurt or humiliate them. Cyberbullying takes place over text, apps, email, and social media sites through computers, cell phones, and other similar devices.
Cyberbullying is particularly concerning because it can be harder for parents and school officials to detect and prevent than bullying that takes place in person. It's also difficult to escape because bullies can access their victims 24 hours a day, and many of the things the bullies post or share are permanent and can cause long-term damage to the victim's reputation and mental health. Over 60% of victims of cyberbullying say it has impacted their school performance. Bullying also increases the risk of depression, self-harm, eating disorders, and even suicide.
Child predators: Another top online threat is sexual predators who try to get children to engage in inappropriate conversations or even meet them in person. The predators might set up fake profiles on online gaming sites and social media and pretend to be the same age as the child as a way to coax them into a friendship and earn their trust (known as "grooming").
Graphic content: Even an innocent online search can lead kids to accidently find inappropriate content, such as sexual or violent images and videos.
Cybercrime: Many games, apps, and social media sites have pop-up ads, in-app purchase opportunities, and fake links that are intended to steal your information. This "clickbait" can trick users into downloading malware and give cybercriminals to sensitive information, such as bank accounts and passwords.
It's easy for parents to feel overwhelmed by all of the online threats to your kids. However, there are steps parents can take to protect them, such as:
Education: Warn kids about online dangers and educate them about online safety. Teach children that they should only talk to people online that they know in real life like relatives and age-appropriate friends. Help them understand that things they do online can have real life and long-term consequences. Tell children to never make an online purchase without parental permission, and use simple language to teach them about other online risks like suspicious websites, emails, links, attachments, and text messages. Encourage kids to avoid leaving their phones unattended, and discourage them from sharing passwords.
Rules: Place computers in common areas, and limit the amount of time kids are allowed spend online and on devices. Set limits on what activities kids are allowed to do online, sites they are allowed to visit, etc. and warn them that you will monitor their internet usage.
Listening: Talk with children to learn about what is happening in their lives. Provide a safe environment for kids to tell you about anything they encounter online that scares them or makes them feel uncomfortable, even if they saw it while doing something against the rules.
Learn the signs: In addition to listening to children, learn the signs that they might be experiencing an online threat. Signs might include things like missing school, getting upset right after receiving a text or online message, declining grades, suddenly avoiding their computer or phone, or changes in eating and sleeping habits. If you notice anything suspicious, talk with your child before the situation gets worse.
Use protective cyber tools: Make sure the software and operating systems on your child's computer, phone, and other devices are up to date. Install antivirus and anti-malware software to protect the kid's device against infection. Use parental control software and change settings on vulnerable sites like YouTube to restricted mode to block inappropriate websites and content.
Contact a New York Injury Lawyer
If your child was stalked, harassed, or abused by an online predator, you have rights and legal options. Depending on the specifics of your situation, you could even have grounds to file a civil case against the perpetrator. Contact a New York sex abuse lawyer of Hach & Rose, LLP to discuss what happened and find out the legal options available to you when you call (212) 779-0057.