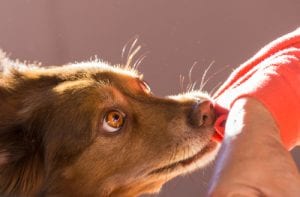 During the holiday season, it is common for people to visit relatives and friends. That often puts them in situations where they will interact with unfamiliar dogs. Unfortunately, if dogs are aggressive or feel as though their space is threatened, they can attack. Unfortunately, children are often bitten in these situations since they are smaller and less likely to be cautious around animals they've never met or spent much time with.
When dogs attack, they can leave children physically and emotionally scarred for a lifetime. You may suffer emotionally as a parent as you watch your child deal with their injuries. Fortunately, you have legal options for compensation for your child's medical expenses and other losses after a vicious attack, even if the dog's owner is a close friend or family member.
Remember that most homeowners' insurance policies provide coverage if a pet harms someone, so you can recover the compensation you need without significantly impacting the dog's owners' finances. Be sure to contact an experienced New York injury lawyer to learn more and discuss your situation.
What Compensation Might I Recover on Behalf of My Child?
Depending on the specifics of your child's case, you may be able to recover significant compensation through the homeowner's insurance, commercial insurance, or even the auto insurance of the dog's owner. Seeking compensation is your legal right and is often in the best interest of your injured child. Potential compensation may include:
Medical bills
Rehabilitation costs
Travel costs for treatment
Pain, suffering, and mental anguish
Related property damage (such as clothing or other personal items damaged during the attack)
Working with an attorney can ensure you and your loved ones recover the full and fair compensation you deserve while also (hopefully)  preserving the close ties to the friend, neighbor, or family member who owned the aggressive animal.
Contact a New York dog bite lawyer for help
If your child was bitten by a dog this holiday season, don't hesitate to contact the experienced attorneys at Hach & Rose, LLP for help immediately. Call us at (212) 779-0057 to schedule a free, no-obligation consultation today.