Facts About Mesothelioma and Filing a Personal Injury Claim
Posted on Friday, December 20th, 2019 at 7:11 pm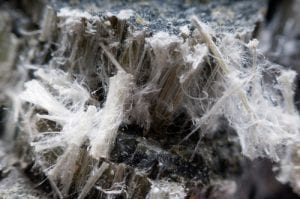 Mesothelioma is a type of cancer that affects the lungs and chest cavity. It develops as a result of exposure to asbestos, which is a fibrous mineral that was commonly used as an insulator in buildings and houses between 1930 and 1950. Tiny particles of asbestos get trapped in the lungs when one inhales air that has been contaminated by it, leading to mesothelioma and lung disease. 
According to information from the Mesothelioma Center, asbestos is not banned in the United States but is highly regulated today by four organizations: the Occupational Safety & Health Administration (OSHA), the National Institute for Occupational Safety & Health (NIOSH), the World Health Organization (WHO), and the Environmental Protection Agency (EPA). 
The individuals who are most likely to have been exposed to asbestos at the workplace are men over the age of 60, due to the timeframe asbestos was used and the environment in which it was used. Generally, construction workers, miners, members of the military, firefighters, and shipbuilders are the most at-risk populations for mesothelioma because of their work environments and the materials they come into contact with. 
If you are concerned that you or a loved one was exposed to asbestos and want to file a personal injury claim to get compensation, it is advisable to hire an attorney who is well-versed on asbestos cases. A personal injury lawyer who knows the steps of filing a suit can help you win compensation for medical bills, lost wages, and pain and suffering. 
Personal injury or wrongful death claims due to asbestos exposure
Mesothelioma cases are usually filed as personal injury cases against a company or an individual unless the original claimant dies as a result of their illness. Then the family has the option to turn their personal injury claim into a wrongful death suit. The compensation received from a successful wrongful death claim will be less than what would have been won through a personal injury claim because personal injury assumes ongoing medical treatment. 
Steps in a personal injury lawsuit
Hiring a personal injury attorney will be key to winning your case and successfully navigating the many steps of the judicial system. These are the basic steps of a personal injury lawsuit you can expect to encounter, though most asbestos cases are settled out of court. 
Building Your Case

Filing the Case

Responses

Discovery

Settlement or Trial

Appeal
If you need to file a personal injury or wrongful death claim because you or a loved one were exposed to asbestos, contact our skilled asbestos exposure attorneys at Hach & Rose, LLP. Call us at (212) 779-0057 or reach out to us online to schedule your free consultation today.