When And How to File a Birth Injury Medical Malpractice Claim
Posted on Thursday, December 19th, 2019 at 12:11 pm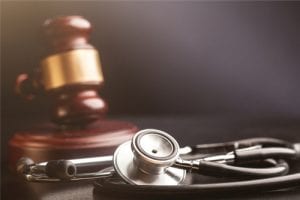 If a child suffered a severe injury during birth due to the negligence or carelessness of a medical professional, the child's parents could seek justice through a medical malpractice claim.
A birth injury malpractice claim could be brought against a hospital or individual if the medical professionals handling the birth act in a way that is below the standards of the medical profession. These injuries could be due to a medical professional's misuse of a surgical tool during the birth, an obstetrician or gynecologist failing to diagnose an ailment in the baby before it was born, or an OBGYN not giving proper treatment to the mother and fetus when they discovered a problem. 
Filing a birth injury medical malpractice suit can be a difficult decision for any family. It can be expensive, time-consuming, and emotionally draining. It is necessary that you contact an attorney who specializes in these claims to help you navigate the complicated process of suing part of the healthcare industry. Below is some helpful information that you will want to know if you're considering pursuing a claim.
What to prove
To prove medical malpractice, your attorney would need to show that a professional did not meet the standard of care that would apply to an obstetrician, gynecologist, or other specialist treating a similarly situated patient in similar circumstances. Often, your attorney will consult with expert witnesses to explain to the jury the nuances and technical terms associated with the medical field to help them better understand the situation and the failures of the at-fault party.
Other witnesses will need to explain how the child's injury is not a natural birth defect that could not have been prevented. They need to prove that the injury was caused by negligence and would not have happened under similar circumstances had the patient been operated on by another doctor. 
When to file
If you believe you have a case, you must file a medical malpractice claim within two years and six months of the injury. If you are filing a wrongful death claim following the death of the infant, it must be within two years of their death. 
If you are considering filing a birth injury medical malpractice claim, please consider reaching out to our experienced injury lawyers at Hach & Rose, LLP. Our attorneys can help you navigate the stressful process and win compensation for you and your child. Call our office at (212) 779-0057 or reach out online to schedule a free consultation today.