New York City's Cyclist Death Toll is Rising
Posted on Wednesday, December 18th, 2019 at 1:50 am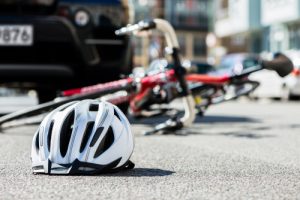 Riding your bicycle to work may seem like the most environmentally responsible move to make these days, rather than hop in your car and burn more fossil fuels. But if you live in a big city like New York, you may want to think twice.
A growing city population means more people on the roads, but the city government can't keep up with the infrastructure improvements needed to make the city bike-friendly. NYPD data, according to an article by City Limits, reports that 27 NYC cyclists have been killed as of mid-December. But why is this number so high, when in 2018 the number of cyclist fatalities was only 10? There are a few factors, which become more lethal when they all occur simultaneously. The article outlines a few of them, below.
Distracted Driving
Smartphones are a major contributor to cyclist deaths because they tend to distract drivers with incoming texts, unopened Snapchat messages, Instagram likes, emails, etc. According to statistics from The Zebra, 51% of drivers with iPhones admitted to texting while driving, and roughly one-third of them said they take photos while driving.
Amazon Prime and other Delivery Services
The popularity of convenient services such as HelloFresh, Amazon Prime, Favor, UberEats, and Instacart spurred ramifications across industries, but its most tangible effects are seen in the increased number of delivery vehicles on the roads. With these vehicles stopping and going, illegally parking in bike lanes, and adding congestion to overcrowded streets, bicyclists are left without ample cushion between them and their delivery trucks.
The Mayor's Green Wave
NYC Mayor Bill de Blasio responded to the cyclist crisis by unveiling the "Green Wave" plan meant to better protect cyclists in his city by building more bike lanes and conducting more bike safety outreach programs. But only time will tell whether police authorities can effectively implement this plan, or if lax enforcement will put riders back at square one.
Contact a New York Bike Accident Lawyer
Were you hurt in an accident as a cyclist in New York? If so, you could be owed significant compensation if your injuries were caused by a negligent motorist, defective bike part, or defective road condition. To get the full compensation you're owed, be sure to contact Hach & Rose, LLP at (212) 779-0057 to speak with one of our experienced NYC bike accident lawyers right away.