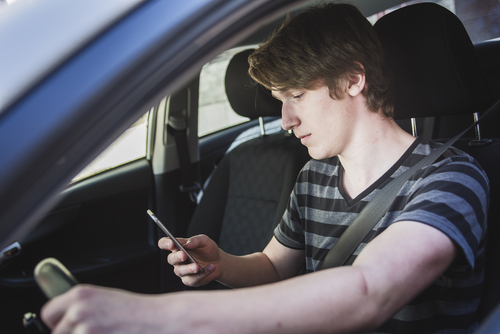 Because young drivers have less experience on the road, they are significantly more likely to be involved in a serious car accident. According to a report from the Centers for Disease Control and Prevention (CDC), "The risk of motor vehicle crashes is higher among teens aged 16 to 19 than among any other age group."
Vehicle collisions are the most common cause of death for teenagers in the United States. In 2017, researchers estimated that roughly 300 thousand teens were injured due to collisions, and almost 2,400 were killed.
Which teens are the most at risk for being involved in a serious collision?
Teenage boys – according to a 2017 CDC report, the fatality rate for male drivers from 16 to 19 years of age was more than two times higher than the fatality rate for female drivers in the same age group.
Teenagers traveling with other teenagers – operating a vehicle is a task that requires the driver's full attention. When inexperienced drivers are distracted by their passengers, the risk of a fatal car accident increases greatly.
Newly-licensed teenage drivers – within the first few months of licensure, the risk of collision is extremely high. This is why parents should discourage their teenagers from traveling long, complicated routes immediately after receiving their licenses.
Teenage drivers need lots of guidance and practice before becoming experienced enough to travel with security in mind. By thoroughly educating your child on safe driving techniques, you can help them reduce their risk of a fatal car accident.
Contact a New York Teen Driving Crash Attorney
If you or someone you love has been hurt in an accident caused by an inexperienced and improperly supervised driver, you should not have to pay for the harm you've suffered and the losses you've incurred. It is possible that the teen driver should not have been out on the road on their own, properly supervised, or not have been behind the wheel when they hit you. If this has happened to you, contact our skilled New York car accident lawyers immediately at (212) 779-0057 to schedule a free, confidential consultation to discuss your rights.