Posted on Wednesday, December 4th, 2019 at 1:18 am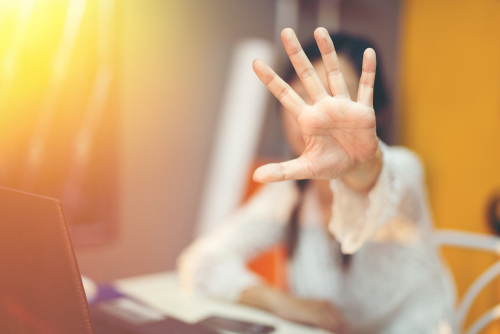 According to the 2019 definition from the United States Department of Justice, sexual assault is described as "any nonconsensual sexual act proscribed by Federal, tribal, or State law, including when the victim lacks the capacity to consent" (U.S. DOJ, OVW 2019). Sexual abuse can happen within a number of different settings, but perhaps one of the most egregious is within the workplace. Unfortunately, this type of sexual abuse is all too common.
In a joint-study conducted by the TUC and Everyday Sexism, researchers estimated that approximately 52 percent of women reported being subject to unwanted sexual behaviors, including inappropriate jokes, sexual advances, and groping. The study also shows that younger women are more vulnerable to workplace harassment. When researchers focused on women ages 16 to 24, the percentage of harassment victims jumped to 63 percent.
There are more alarming statistics found in the study, including:
"One in eight women reported unwanted sexual touching of their breasts, buttocks, genitals, or kissing attempts at work"
Almost one-fifth of women reported being harassed by their boss, or some other workplace authority figure
1 percent of women reported being raped or seriously sexually assaulted in the workplace.
However, over 80 percent of women did not report their incidents to their employers, fearing that they would harm their work relationships, not be taken seriously, or even be let go from their positions.
Fortunately, more and more women are beginning to come forward with their cases of sexual abuse. According to police statistics, the number of women reporting incidents of sexual abuse in New York City increased by 8.4 percent. Thanks to changing social norms, more victims of sexual abuse are rightfully seeking justice.
>Contact a New York Sexual Abuse Lawyer
No one should have to worry about being subjected to sexual abuse within the workplace. If you or someone you know has suffered the physical, emotional, and financial impact of being abused at work, you have every right to seek justice. At Hach & Rose, LLP, our experienced team of New York sex abuse lawyers has extensive experience helping victims of sexual abuse and will do everything in their power to get justice for you. Call us at (212) 779-0057 to schedule a free, confidential consultation with us today.
Update: August 2022
The Adult Survivors Act went into effect on May 24, 2022, which means that the statute of limitations have been lifted for a one-year lookback period. Survivors of sexual assault who were over the age of 18 when the assault occurred can file a civil lawsuit against their abuser by speaking with an Adult Survivors Act Attorney. If you or a loved one is a survivor of sexual abuse, contact us today for a case evaluation, or visit our dedicated Sex Abuse Survivor website for more information.