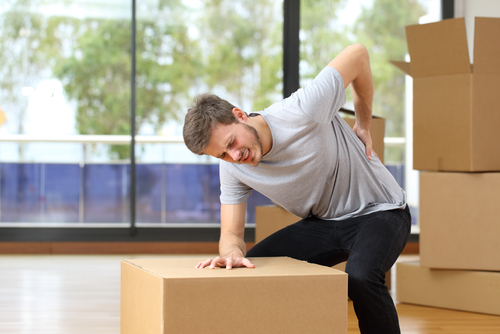 Sustaining an injury at work is always possible, especially for laborers carrying out physically demanding tasks daily. According to the United States National Safety Council (NSC), "every seven seconds, a worker is injured on the job." This means that each year, an average of approximately 4.6 million workers sustain work-related injuries — amounting to 104 million lost production days in the United States.
Some of the most common types of work injuries include:
Injuries from overexertion, such as strains or sprains due to repetitive motion or handling heavy objects
Injuries from falling objects or other types of contact with heavy-duty industrial equipment
Injuries from being caught in or compressed by machinery
Injuries from being crushed or trapped within a collapsing structure
Injuries from slips, trips, and falls
Take Action to Protect Your Rights if You Get Hurt
Unfortunately, many people sustain injuries because of workplace hazards and unsafe conditions. In too many cases, workers end up being taken advantage of by employers and insurance companies alike. If you have been injured at work, here are some steps you can take to ensure your well-being.
Seek medical attention for your injuries as soon as possible.
The medical provider might have you sign an A-9 form before treating you. This form states that you might be responsible for paying medical bills if the Workers' Compensation Board rejects the claim or if you do not pursue a workers' compensation claim.
Inform your boss as soon as possible. If you are pursuing a workers' compensation claim, you only have thirty days to notify your employer of your injury in writing formally. After this time period, you may lose your rights to worker's compensation benefits.
If you are pursuing a workers' compensation claim, fill out a C-3 form, then send it to your nearest Workers' Compensation Board office. You have two years to file a claim, starting from the date of the injury. You may lose your right to benefits if you do not file a claim within this time.
If you are filing a personal injury claim, it may be extremely beneficial for you to seek legal advice. Only a professionally trained attorney can help you with the details of a complex personal injury case.
Contact a New York Work Injury Lawyer
If you or someone you love has been injured on the job, you are undoubtedly going through a frightening time. Injuries, medical bills, and recovery costs can be overwhelming for anyone. At Hach & Rose, LLP, we want you to know that you do not have to go through this alone. Our skilled team of attorneys will help you understand your rights and seek fair compensation, either through a claim for workers' compensation benefits or a personal injury claim. Call us at (212) 779-0057 to discuss your rights.