Complications from Cosmetic Surgery
Posted on Friday, November 22nd, 2019 at 11:41 am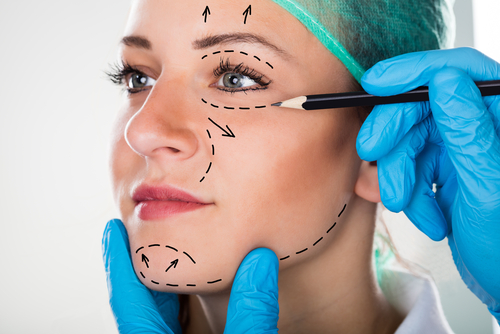 According to a report from the American Society of Plastic Surgeons (ASPS), there has been a 163% increase in the total number of cosmetic procedures performed from the years 2000 to 2018. There are hundreds of procedures available, which prospective patients can pick and choose from to alter almost any part of the body.
However, the increase in demand for often-invasive cosmetic procedures could also lead patients to suffer severe harm if doctors fail to adhere to an acceptable standard of care.
While surgeons are highly-trained, highly-educated medical professionals, not all of them have the training or licensing they need to be cosmetic surgeons. Much like any other occupation, it takes years of training and practice to become a professionally licensed cosmetic surgeon. Additionally, many of these procedures are so specialized that surgeons can only become licensed to perform a very small number of them.
Over the years, there has been an increasingly concerning issue with untrained professionals performing cosmetic procedures they aren't licensed to perform. Some of these professionals aren't even medically licensed, yet claim to be so they can expand their customer base by offering a wider range of procedures. Each year, thousands of patients report undergoing "botched" cosmetic procedures, where they suffer from long-term injury or disfigurement at the hands of untrained, unlicensed, and inexperienced individuals. In extreme cases, these injuries can be so extensive that they may cause permanent disability — or even fatality.
Even when procedures are being performed by a properly trained, licensed cosmetic professional, there are still many risks involved. Some of the most common complications from cosmetic surgery include:
Hematoma
Seroma
Blood loss
Infection
Nerve damage
Deep vein thrombosis
Pulmonary embolism
Organ damage
Scarring
Complications with anesthesia
Contact a New York Medical Malpractice Attorney
If you or someone you know has suffered injury, scarring, or have become disabled due to a "botched" cosmetic procedure, you have every right to seek legal action against all negligent parties. At Hach & Rose, LLP our experienced team of New York medical malpractice attorneys will aggressively pursue justice on your behalf and fight to obtain the financial compensation you deserve. Call us at (212) 779-0057 to discuss your rights and legal options with a member of our team today.