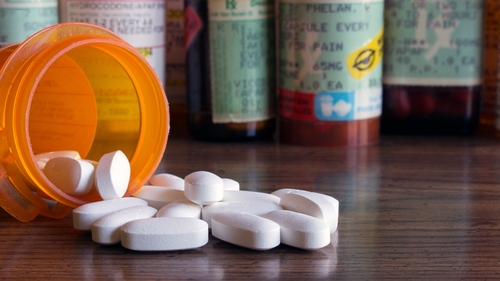 Prescription opioids are powerful painkillers that can produce morphine-like effects. Typically, they are prescribed for short-term pain relief after surgeries and injuries. Or for certain health conditions like cancer. However, more and more medical professionals have been prescribing opioids to treat long-term pain, such as osteoarthritis or back pain, despite their high risk for addiction and overdose. Both manufacturers of opioids and the doctors that prescribe them may be held liable for prescription opioid abuse.
The U.S Opioid Epidemic
Opioid abuse is a growing epidemic within the United States. It continues to claim the lives of thousands of Americans each year. According to data from the Centers for Disease Control and Prevention (CDC), an average of 130 people die from an opioid overdose every day. This equates to over 47 thousand fatalities each year.
Prescription opioid abuse
Prescription opioids, such as hydrocodone, oxycodone, and codeine, are highly addictive. Anyone who takes these prescription medications is vulnerable to developing an addiction — even when they are taken as directed. In fact, "as many as one in four patients receiving long-term opioid therapy in a primary care setting struggles with opioid addiction," states the CDC. The use of opioids can also have several side effects, including:
Tolerance
Physical dependence
Increased pain sensitivity
Sleepiness and dizziness
Confusion
Depression
Proving liability can be challenging
In cases of opioid overdose, liability can be challenging to prove. However, by taking legal action against the manufacturers, it may be possible to attribute responsibility to drug wholesalers and manufacturers for contributing to addiction and abuse. In a report from NPR, 41 states — including New York — have joined a coalition to investigate drug manufacturers for supplying opioids to their markets. Multiple states and municipalities are filing lawsuits against potentially liable parties. With the opioid epidemic showing no signs of slowing down, more lawsuits against negligent doctors and drugmakers will likely come.
Contact a New York Prescription Drug Injury Lawyer
If you or someone you love has suffered from a prescription opioid addiction or overdose, you are not alone. If you or a loved one were harmed due to a prescription opioid given to you by a negligent doctor or another medical professional, our attorneys could help you seek justice and fair compensation. Be sure to contact us at (212) 779-0057 or online to schedule a free consultation to discuss your case today.