Posted on Friday, November 15th, 2019 at 2:18 am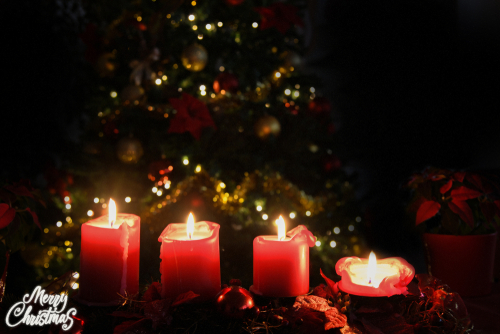 For those who celebrate Christmas, Christmas trees are an essential holiday decoration. Real Christmas trees can brighten up a home, spread holiday warmth, and help the environment. Unfortunately, they can also be a fire hazard. According to a report from the National Fire Protection Association (NFPA), Christmas tree fires caused an average of 160 home fires, fifteen injuries, and three deaths from 2013 to 2017. Annually, these fires contributed to approximately $10 million in property damage.
Home fires are a serious matter, no matter what the cause may be. According to the NFPA, fires involving Christmas trees have much higher fatality rates than fires caused by other factors. Researchers have estimated that for every 52 Christmas tree fires, there is one death. Compared to the national average of one death for every 135 reported house fires, Christmas tree fires are almost three times more likely to result in a fatality.
The most common causes of Christmas tree fires involve electrical distribution or lighting equipment. According to researchers from the NFPA, 44 percent of home Christmas tree fires were attributed to these factors. Twenty-five percent of Christmas tree fires involved a heat source, such as candles or space heaters, being too close to the tree. In almost 40 percent of reported cases, Christmas tree fires began in the living room.
During any time of year, it is essential to monitor your home for fire hazards. The holidays are no different. To ensure that your home is not at risk for a Christmas tree fire, you can take the following precautions:
Place Christmas trees away from flammable heat sources, such as candles or space heaters.
Make sure that any lights you decorate your tree with are not defective or damaged in any way. If you notice that your lights have cracked plugs, frayed wires, or bent prongs, do not use them.
Do not leave any lights or electronics on your Christmas tree plugged in while unattended. Be sure to unplug decorations on your Christmas tree every night before going to bed.
Do not leave children or pets unattended around your tree for long periods
Make sure that your tree is adequately hydrated. Dried-out trees are significantly more likely to catch fire, making them serious fire hazards.
 Contact a New York Premises Liability Attorney
The holidays should be a time for celebration and happiness, not for tragedy and loss. If you or someone you know has suffered injury from fire caused by a negligent party, the experienced premises liability attorneys at Hach & Rose, LLP will be there to help you get justice and fair compensation if a negligent party caused a fire that harmed you. Call us today at (212) 779-0057 to schedule a free consultation.