Posted on Wednesday, November 13th, 2019 at 2:11 pm
With temperatures falling and holiday season just around the corner, many people are dusting off their space heaters to stay warm and cozy during the winter. However, defective space heaters can pose as a deadly fire hazard. Unfortunately, even space heaters that are correctly manufactured and fully functioning can be a significant risk.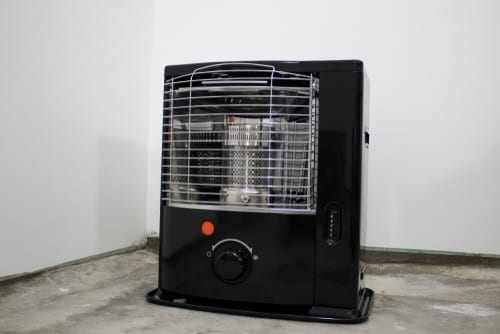 According to a report from the Electrical Safety Foundation International (ESFi), "heating equipment is the second leading cause of home fires in the United States." Each year, over 65 thousand residential fires are caused by heating equipment. The result? Millions in property damage, thousands of serious injuries, and hundreds of fatalities each year.
It is extremely important to exercise caution when using these space heaters, as there can be many underlying risks. To help minimize the risks of space heater use, here are some safety tips that you can practice in your own home.
Ensure that your space heater is up-to-date, and is certified with a label from a nationally recognized testing agency like Underwriters Laboratories, Intertek ETL Semko or Canadian Standards Association.
Before you use any kind of space heater, make sure to carefully read the manufacturer's instructions and warning labels.
Always inspect your space heater for frayed wires, cracked or broken plugs, and loose connections before using it. If the space heater is worn, damaged, or defective in any way, refrain from using it.
Never plug any type of space heater into a power strip — always use a wall outlet. Extension cords and power strips are not designed to handle the extra energy needed to power a space heater.
Do not leave your space heater running while unattended, especially around children or pets. Before leaving, make sure your space heater is switched off, unplugged, and safely stored away.
Allow your space heater to cool before storing it away.
Only use space heaters for their intended purpose. Do not use them to heat bedding, clothing, or food.
Place your space heater in a non-flammable area, such as a ceramic tile floor. Be sure to keep it away from curtains, bedding, rugs, papers, or other things that could easily catch on fire.
Always keep your smoke alarm running and functional with regular inspections.
Contact a New York Product Liability Lawyer
Unfortunately, even when following all of these tips, defective space heaters are still sold to thousands of customers every year. Manufacturers have a responsibility to ensure the safety of their products. If you suffered an injury because of a defective space heater, contact an attorney to discuss your rights and legal options. Our experienced New York premises liability attorneys at Hach & Rose, LLP, will conduct a thorough investigation to obtain justice on your behalf.