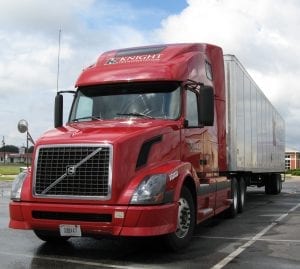 While commercial truck accidents are statistically less frequent than average passenger vehicle collisions, these types of wrecks can be much more devastating to those involved. According to the Federal Highway Administration (FHWA), semi-trucks with attached trailers, such as big rigs or box trucks, can weigh as much as 80,000 pounds. Because of their sheer weight and size, commercial vehicles can often cause serious injuries, or even fatalities, during a collision.
Legal Action Can be Challenging in Commercial Truck Wrecks
Additionally, legal action can be much more challenging during these collisions. Unlike typical accidents between personally-owned vehicles, liable parties are not limited to truck drivers. Several other parties, including the truck driver's employer, may be held responsible. However, commercial truck companies are often well-equipped with experienced legal teams to aid the company in avoiding as much accountability as possible.
Because of these factors, seeking legal action can be overwhelmingly complex for the average person to navigate. This is especially true after a devastating collision. If you or a loved one has suffered from a serious car wreck with a commercial vehicle, know it is important to contact an attorney as soon as possible. Key evidence revealing the cause of the accident is easiest to collect just after the collision. This evidence may be crucial in building a case to get your deserved compensation.
Who Can Be Held Responsible?
Liability may not be limited to just the truck's driver in cases of commercial truck wrecks. In many cases, there is an entire network of parties who can be held responsible, including:
The owner of the trailer or truck
The leasing party that rented the trailer or truck out from the owner
If there was a malfunction with a specific vehicle part, the party that was responsible for manufacturing the malfunctioning part
If the cargo was improperly loaded, the party that was responsible for loading the truck's cargo
Contact a New York Truck Accident Lawyer 
At Hach & Rose, LLP, our skilled attorneys have a notable track record of successful results, including earning $13.5 million in settlements for a man-injured tractor-trailer and a $2.3 million verdict for a pedestrian struck by New York City Transit Authority Bus. Contact our New York truck accident attorneys by calling (212) 779-0057 today to discuss your case with an experienced legal team member.