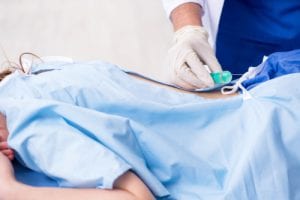 We trust our doctors to perform their jobs to the best of their ability. When they make mistakes, those errors tend to have a much more significant impact on the people they are treating. Delayed treatment cases occur when physicians fail to promptly diagnose and properly treat a disease or condition. When this happens, patients can suffer significant harm, and in the worst cases, they might die because of the medical professional's failure to diagnose and treat them.
The most common types of delayed treatment cases include:
Failure to diagnose a disease (especially cancer) while treatment is still an option
Missed diagnoses by emergency trauma departments where reaction time can mean life or death
Wrong diagnosis leading to delay or necessary treatment
To prove that your doctor failed to diagnose or treat you, four things that must be proven:
The existence of a doctor-patient relationship
Failure on the part of the doctor to diagnose or treat your illness
Injury or a worsened condition as a result of the medical professional's negligence
Losses (financial and non-financial) incurred due to the medical professional's actions.
Remember that these cases can be incredibly complex, and the doctor, facility, and insurer will likely do everything possible to fight back against your claim.
Proving negligence typically requires expert testimony, in which another physician testifies to the standard of care or what a reasonably confident doctor would have done in the same situation. You then must prove that your physician strayed from the defined standard of care and you suffered harm as a result.
Contact a New York Delayed Diagnosis Lawyer
If you suffered injuries or if a health condition worsened due to a medical professional's failure to diagnose or treat you, you have the right to seek answers, compensation, and justice. Proving these claims can be challenging, and you shouldn't try to handle your case alone. Instead, turn to an experienced delayed diagnosis lawyer in New York for the best chance at holding the medical professional or facility accountable for the harm you've suffered.
The attorneys at Hach & Rose, LLP will be ready to stand up and fight for you when you call us at (212) 779-0057, chat with us live, or fill out a contact form today.