Truck Accidents Caused By Inadequate Training or Driver Inexperience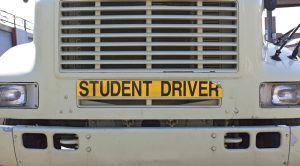 If you were involved in a truck accident that may have been caused by inadequate training or driver inexperience, call Hach & Rose, LLP at (212) 779-0057 to talk to an experienced truck accident attorney about your situation. Truck drivers and their employers have rigid safety and training standards. When a careless or inexperienced driver causes a significant accident, they need to be held accountable.
Truck drivers are professionals. They are men and women trained to handle dangerous situations. They know how to manage the stress of their job and maneuver mammoth vehicles weighing up to 30,000 pounds in various conditions. Except not all drivers receive the same caliber of training. What's worse is that some trucking companies are so desperate for drivers that they may be willing to hire individuals will little to no experience and inadequate training. Putting an inexperienced driver behind the wheel of a big rig truck can be a recipe for disaster.
At Hach & Rose, LLP, our New York truck accident attorneys are committed to helping you recover the compensation you deserve after a collision with an inexperienced truck driver. Contact our office today to set up a free consultation and to learn more about your legal options.
How Does Driver Inexperience and Inadequate Training Contribute to Causing an Accident?
Operating a large commercial vehicle is not easy. Individuals need specialized training and experience behind the wheel to navigate these powerful machines. The Federal Motor Carrier Safety Administration sets a benchmark for driver training and education for individuals wishing to enter the truck driving field. The FMCSA even provides a training registry. This registry is supposed to improve safety on U.S. roadways by ensuring that all entry-level drivers complete the federal training and testing requirements.
When a trucking company hires an inexperienced or inadequately trained truck driver, the consequences to others can be life-threatening. Truck accidents are common when a driver cannot manage the challenging task of maneuvering a 30,000-pound vehicle. Without proper training or relevant experience to handle common pitfalls, an inexperienced driver can either freeze on the spot or overreact to a simple mistake or change in environment. Both actions can result in catastrophic accidents.
Consequences of poorly trained or inexperienced drivers getting behind the wheel of a commercial truck can include:
Failing to control a vehicle in inclement weather
Failing to slow down or stop their vehicle in time to avoid a collision
Failing to negotiate dangerous curves, corners, or hills
Failing to complete all required safety checks and inspections
Not observing height and weight requirements on roadways
Tailgating
Speeding
Not scanning their blind spots
Driver error is the most common cause of significant truck accidents. However, proving that inexperience or poor training contributed to driver error can be challenging without the help of an experienced New York truck accident attorney.
Types of Accidents Caused by Driver Inexperience and Inadequate Training
Inexperienced drivers and poorly trained drivers can cause some of the most devastating types of 18-wheeler accidents on New York roads, including:
Jackknife accidents
Rollovers
Pile-up accidents
Hazardous spills
Explosions
Injuries Commonly Associated with Crashes Involving Inexperienced and Poorly Trained Truck Drivers
Commercial trucks weigh thousands of pounds more than passenger vehicles. If you are involved in a collision with a large truck, the aftermath can change your life. Some of the most common injuries associated with commercial truck accidents are:
Paralysis
Amputation
Broken bones
Burns
Internal bleeding
Organ damage
Facial injuries
Lacerations
Contusions
Who Is Liable Following an Accident?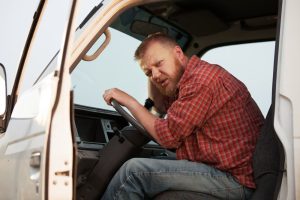 It is easy to point the finger at an at-fault truck driver for causing a significant accident. However, the truck driver may not be the only one to blame for the circumstances of the collision. Trucking companies have a responsibility to ensure their drivers and vehicles are safe. When a company hires a driver, they have a duty to establish that the driver is educated, certified, and trained to operate a commercial vehicle. Companies with poor hiring practices open themselves to liability for damages caused by improperly trained drivers. In many cases, trucking companies are legally responsible for compensating victims involved in accidents caused by improperly trained or inexperienced drivers.
Getting to the heart of who is liable for a truck accident can be challenging. There may be more than one entity responsible for the circumstances of the crash, including:
The driver
The trucking company
The truck driving school
An experienced New York truck accident attorney can help you discover who is liable and hold them responsible for their actions.
Read more: What Not To Say After An Accident With A Truck Driver In New York
Why You Need an Experienced Truck Accident Attorney
Being legally responsible for damages caused by an improperly trained driver is different than paying victims fair compensation for their injuries. Trucking companies are for-profit organizations. They are most interested in keeping costs low and profits high. To protect themselves and their profit margins, many trucking companies will rely on teams of lawyers and insurers to shield them following an accident.
Securing fair compensation for your injuries after an accident involving an inexperienced truck driver can be challenging. You need a skilled truck accident attorney on your side, fighting to earn you the compensation you deserve. A New York truck accident attorney can dig deep into the cause of the accident, investigate the situation, and uncover evidence that can help strengthen your claim. Proving driver inexperience or poor training can be difficult, but a knowledgeable attorney will know what questions to ask and where to look for information pointing toward inadequate training practices.
Read more: What Is The Black Box In Truck Accidents?
Contact Truck Accident Attorney from Hach & Rose, LLP Today for More Information
After an accident with a poorly trained or inexperienced truck driver, your life may feel like it has suddenly been turned upside down. How can you find your equilibrium again and recover the compensation you deserve? Talk to an experienced truck accident attorney from Hach & Rose, LLP in New York.
We will vigorously fight to protect your rights after an accident. We've been representing accident victims for nearly two decades and believe you deserve effective legal representation. For a free consultation to discuss your situation, call our New York office today at (212) 779-0057.