If you or a loved one has been injured in an accident on another person's property in New Jersey, you may be entitled to financial compensation for your losses. At Hach & Rose, LLP, our attorneys have over 100 years of combined experience handling cases like this and can put that experience to work for you. Call our premises liability lawyers in New Jersey for a free consultation about financial compensation.
Hach & Rose, LLP has the knowledge and dedication to hold a negligent property owner accountable for the injury you suffered on their premises. Our committed team will be by your side every step in your fight for justice. Call us at (212) 779-0057 today to schedule a free consultation with an experienced premises liability lawyer in New Jersey.
What duties do property owners owe guests in New Jersey?
In New Jersey, property owners have an obligation to ensure that visitors are not at risk of harm due to dangerous conditions on their premises. The owner should be familiar with the potential harms and hidden dangers that guests could unexpectedly face on their property and should do everything they can to prevent an accident that could lead to injury or even death.
Unfortunately, property owners often breach this duty, resulting in serious accidents and injuries. And when they do so, they should be held financially accountable for their negligence in placing others in harm's way.
Common Premises Liability Claims
A guest can suffer an injury on someone else's property in many different ways. However, some of the most common premises liability claims include:
Slips/trips and falls often occur due to wet or icy floors or faulty stairways. Slips/trips and falls commonly happen at private homes and businesses like grocery stores.
Negligent security, which can lead to assault, rape, and murder. This could occur at apartment buildings, office parks, and parking lots.
Elevator and escalator accidents can lead to physical injuries and psychological damage should victims become trapped inside.
Construction accidents, such as falling debris or maintenance equipment left lying around.
Electrical shock from unsafe working conditions or faulty wiring.
Fire accidents may be as simple as faulty smoke detectors or as severe as gas explosions.
School and playground injuries, which primarily affect children.
Injuries suffered on someone else's property can range from minor injuries like cuts and bruises to life-altering ones like head trauma, spinal cord injuries, severe burns, eye damage, compound fractures, and even death.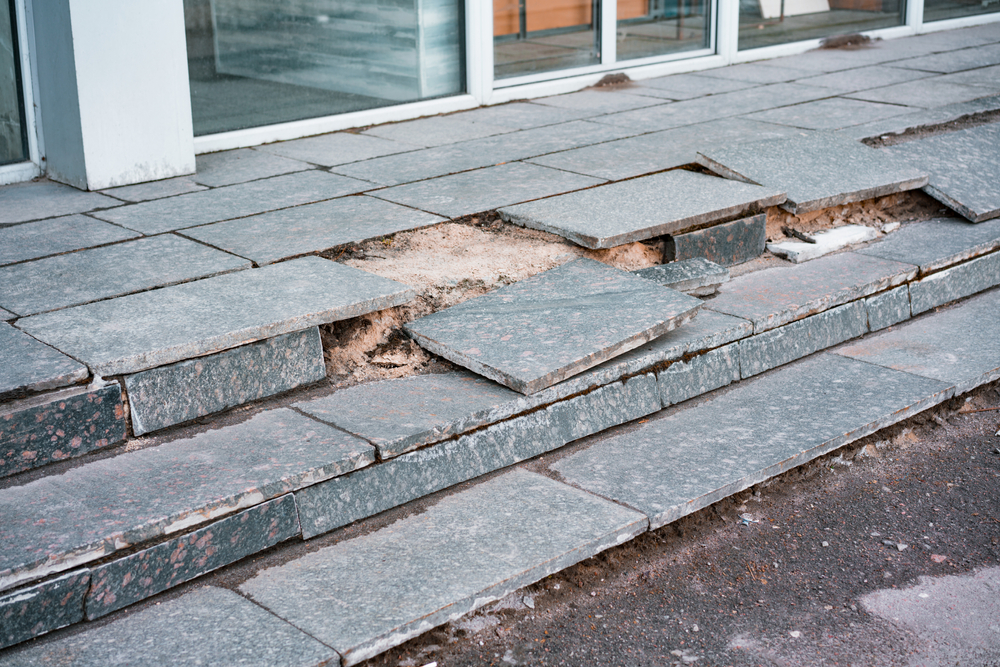 Compensation for an Injury Suffered on Someone Else's Property
After you have been injured on someone else's property, you may be entitled to financial compensation in the form of damages. There are two main types of damages in a premises liability case: economic and non-economic damages.
Economic damages stem from the easily quantifiable costs associated with your injury, such as your past and future medical bills, lost wages and future lost earnings, and any property damage caused by the accident.
Non-economic damages refer to compensation for personal, non-monetary losses such as pain and suffering, emotional distress, loss of life's enjoyment, loss of consortium, and permanent disability or disfigurement.
Economic and non-economic damages aim to compensate victims for how an accident has negatively affected them. Damages should compensate you both for your losses from the initial accident, such as medical treatment and time out of work and for future losses, including continued medical treatments like physical therapy or additional surgeries and lost employment opportunities.
What to do to Protect Yourself and Your Case
It may be immediately obvious that you will need to sue the property owner for your injuries, or you may still be unsure whether you will ultimately need legal action. Regardless, there are several steps you should take to protect yourself and your right to seek justice if necessary, including:
Reporting the accident to the property's owner or manager, depending on whether it's a home or a place of business. A business will likely require you to fill out an incident report. Ensure to include all specific details about what happened, including how the accident occurred and your injury. Also, if necessary, call local law enforcement to file a police report.
Take photos of the accident scene and any visible injuries you suffered. For example, if you slipped on a spill in a grocery store, take a picture of the wet floor and the surrounding area.
Talk to witnesses to see if anyone else saw what happened. If so, get their names and phone numbers so they can provide witness statements that may benefit your case.
Seek medical attention. Even if your injuries seem minor, you should still go for an evaluation, as some injuries are not immediately obvious. Continue following up on your medical treatment, per doctor's orders. Otherwise, insurance companies may use a gap in treatment as a reason to deny your claim.
Request the property owner's insurance policy information.
Keep records of everything, including all medical bills from hospital visits, physical therapy treatments, and prescriptions.
Lastly, hire a New Jersey premises liability attorney to help you with your case.
How the Premises Liability Lawyers in New Jersey Hach & Rose, LLP Could Help
The New Jersey premises liability attorneys at Hach & Rose, LLP can help you recover the damages you deserve, including compensation for your medical bills, missed work, and other non-economic damages like pain and suffering.
Our experienced lawyers aim to fight for people injured by hazardous conditions on another person's property. Unlike other law firms, we will provide one-on-one attention, guidance, and support throughout your case. You can depend on us to prioritize you from start to finish.
We believe you should never have to bear the burden of your injury alone and will work tirelessly to ensure the at-fault party or their insurer provides the compensation you are entitled to.
Don't let the negligent party or their insurance company off the hook. Start holding them accountable by calling Hach & Rose, LLP today.