New York Premises Liability Attorneys
If you or someone you love has been injured in an accident on another person's property, you may be entitled to seek financial compensation for your pain and suffering. Contact the New York premises liability attorneys of Hach & Rose, LLP, at (212) 779-0057 to speak with an experienced member of our legal team about your case.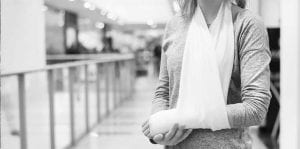 Property owners have a responsibility to ensure that their guests are not placed at undue risk of suffering harm due to unsafe conditions on their premises. As the owners of these establishments, they are familiar with the dangerous circumstances that unsuspecting customers and guests could face, and they should address these problems before someone gets hurt. Unfortunately, this responsibility is not always upheld, potentially causing dangerous accidents and serious injuries to occur. For this reason, property owners may be held liable for their negligence in placing others in harm's way.
With over 100 years of combined legal experience, Hach & Rose, LLP has made it our mission to fight on behalf of our clients after they were hurt due to hazardous conditions on another person's property. Unlike other law firms, we will work tirelessly to represent your claim in the court of law. We have a deep understanding of how these types of accidents happen, and we are familiar with the evidence needed to prove your claim. It is okay to be hesitant to move forward with a lawsuit, but you should know that with these types of cases, it is usually an insurance company and not the individual who will be forced to pay for your injury. Even if you are injured in a private residence, you owe it to yourself and your family to seek fair compensation for your injuries or risk placing yourself in a desperate financial situation. Contact Hach & Rose, LLP for a free consultation, and we will review the details surrounding your accident.
Hach & Rose, LLP has the experience and knowledge you need to hold the other party accountable for failing to keep their premises safe and forcing you to deal with an avoidable injury. You shouldn't have to deal with the consequences of your suffering alone, and we are prepared to assist you with your claim. We have successfully secured over $250,000,000 in verdicts and settlements, and we work on a contingency fee basis. That means you won't owe us anything if you don't successfully secure the financial compensation that you deserve.
If you were hurt in a slip and fall, click here
Why You Need An Attorney
A New York premises liability lawyer can help you recover medical costs associated with medical treatment, physical therapy, and even pain and suffering. Your accident could have been avoided if the problems on the premises were addressed, but instead, the property owner's indecisive action has left you with an unnecessary injury. Your lawsuit is only fair because the hazards on the property caused you harm. Oftentimes, serious injuries force the victim to take time off of work to recover. Without a source of income, the financial security of you and your family's future can quickly become jeopardized. We believe that you should not have to bear the financial consequences of your injury alone, and Hach & Rose, LLP is ready to help protect your rights.
How We Can Help
There are a number of different ways a guest or visitor may suffer an injury on someone else's property. Some of the most common causes cited for premises liability cases include:
According to a New York City Department of Buildings report an estimated 35 million trips are taken each day on over 84,000 elevators. In our highly populated city, elevators and escalators are instrumental in navigating our workplaces, homes, gyms, marketplaces, subway stations, and so much more. Each neighborhood and borough of New York has thousands of elevators and escalators that help us move through the city. These transportation devices present a number of opportunities for accidents and serious injuries.
If you have been injured while using a defective, poorly maintained, or otherwise broken elevator or escalator, the lawyers at Hach & Rose, LLP are ready to help. We understand that you may be dealing with debilitating injuries, serious medical expenses, and time spent away from work. With years of experience fighting for injury victims in the city, we want you to focus on your recovery while we pursue justice on your behalf.
Each year innocent people sustain severe and potentially fatal injuries in porch collapse incidents. Especially in densely populated areas like New York City, poorly maintained structures put a large swath of people at risk. In the most serious cases, New Yorkers have lost their lives as a result of porch collapses. These devastating incidents leave surviving loved ones to deal with the emotional and financial fallout. Porch collapse accidents can occur for the following reasons:
Overcrowding – This is the primary cause of a porch collapse. Porches are built with very specific mandates pertaining to the number of individuals and maximum weight limitations. Though it may seem harmless to have one or two extra adults on a porch, when coupled with rotting wood, compromised structural integrity, foundation issues, or other issues, extra weight can cause significant problems. Overloading can also be caused by excessive furniture or devices like air compressors, pools, or refrigerators on porches. Appropriate signage must be posted to ensure that porch-goers understand the maximum weight and person limits of any built structure.
Rotting wood or old materials – Old or poorly built porches can collapse due to rotting wood or damaged material. Before any porch is built, construction plans must be submitted and then followed closely. Materials used in the implementation of these plans must be conducive to the safety of any person who uses a porch. Porches should be inspected by owners to ensure that wood has not rotted, or nails or other devices have not become rusty and unsafe due to years of weathering.
Foundation issues – Before building a porch, architects and engineers must ensure that the soil subsidence below any porch meets the basic foundational needs. If the soil subsidence changes or if the foundation isn't compliant with regulations, the porch may shift or break when loaded.
Lack of construction code compliance – New York has very specific laws pertaining to porch building. Only licensed engineers and architects can construct porches, and they must adhere to basic building laws when doing so. When design takes precedence over safety or when professionals fail to follow through on basic guidelines, porches can be unfit for use. Furthermore, some porches are old and may comply with older building codes but not with updated requirements. Owners have an obligation to update their edifices to comply with the newest codes and make a porch as safe as possible to prevent collapse.
From guests and residents to employees, any unsuspecting party could be seriously injured. If you have been injured because of a porch collapse, you don't need to face your situation alone. The team at Hach & Rose, LLP is ready to hear your story.
Stair collapse incidents are destructive accidents that can leave victims with severe injuries. These accidents, which are often preventable through proper design, installation, and maintenance of stairways, may be considered the fault of the property's owner or manager. If a person is injured because of a property owner's negligence regarding any stairs or stairwells on the premises, the victim may be eligible to seek compensation for his or her damages.
Both indoor and outdoor stairways must be carefully designed and maintained so that they do not present a danger to visitors, residents, and other users. Once a structure is built, it requires routine maintenance and constant attention to ensure that it is in a suitable state. Some of the common causes of stair collapse accidents include:
Faulty design or construction
Failure to adhere to building codes
Improper maintenance, leading to weakened, rotted, or rusted support materials
Stair collapse accidents can lead to devastating injuries, but victims of these incidents may be entitled to take legal action against the person or party responsible for the faulty structure.
Injuries put a devastating financial burden on victims and their families. Not only is medical treatment incredibly pricey, but many victims are forced to take time off of work in order to heal properly. When workers can't afford to lose wages, they're presented with tough choices. One injury can cost an entire family unit their livelihood.
Property owners have a legal obligation to reduce the chances of fires breaking out on their property, not to mention to put safety precautions in place to protect people should a fire break out. If these owners don't take these necessary actions, they may put people on their property at a much higher risk of sustaining injuries from fires. These injuries can be extremely debilitating, causing not only physical pain, but also emotional trauma and financial burdens.
If a fire has left you struggling with injuries from burns or other complications, you have options. When a property owner's negligence or carelessness has put you in harm's way, an injury lawyer can help. An attorney will work to understand what you've been through, investigate your case, figure out how much compensation you are owed, and pursue a fair settlement from those responsible for your suffering.
In the summer months, many people in New York enjoy swimming and relaxing by the pool. Unfortunately, however, when a property owner fails to maintain the safety of the area surrounding his or her pool, an enjoyable day of swimming can quickly become dangerous. Typically, the ground surrounding swimming pools is slick and hard, which can make for a potentially threatening environment. In addition to the slick ground around the pool area, other common hazards which can leave victims with serious pain and expenses include:
Poorly maintained diving boards
Inadequate lighting
Absent or undertrained lifeguards
Broken pool ladders
Missing safety materials
Poor maintenance
Unclean water
Insufficient signage
If you are suffering from a swimming pool injury, our New York swimming pool injury attorneys at Hach & Rose, LLP, know that recovering from such injuries can take weeks, or months, at a time, causing you to miss work and accrue expensive medical fees. Though many swimming pool accidents occur unintentionally, the property owner still has a responsibility to keep the premises safe. In the event that you sustain an injury on someone's unsafe property, you should not be expected to cover the various costs relating to your injuries, and when this happens, our legal team is dedicated to helping you recover compensation from the responsible party.
Whether you have suffered due to the above or as a result of another premises liability concern, we will fight vigorously to help you secure the compensation you need.
Our Recent Premises Liability Results
$3,000,000 — For two people injured during a gas explosion.
$2,775,000 — Recovered for a pedestrian who was injured during the course of a police chase.
$2,500,000 — For an elevator inspector who was injured by faulty equipment.
$1,700,000 — Trip and fall in apartment building due to dilapidated staircase.
$1,500,000 — For a trip and fall on a misleveled elevator.
$1,000,000 — For a maintenance worker who fell from the top of an elevator.
$900,000 — Recovered from the city municipality for negligently maintained sidewalk.
$763,000 — For a building resident who fell from a roof due to defective wall.
$750,000 — For a supermarket worker who was injured on a wet floor after a cleaning service mopped and failed to put any signs up.
$750,000 — For a security guard who tripped and fell due to unprotected construction work.
$700,000 — For a retail worker who was injured due to a failed sensor on an elevator door.
$600,000 — For a teacher injured due to faulty construction ramp at a school.
$600,000 — For an operating engineer who was injured during an explosion in a building.
$500,000 — Recovered for a trip and fall on a sidewalk.
$500,000 — Recovery against railroad for defective condition on property.
$300,000 — For a railroad worker who tripped and fell due to poorly lit walkway.
Frequently Asked Questions
We realize that you never planned on being hurt on someone else' property, and you may be unsure of what actions you should take and what you might be owed. The best thing you can do is talk to a knowledgeable premises liability attorney who can guide you through this challenging time. You may be able to secure financial compensation for a property owner's negligence, and it is in your best interest to understand all of your options moving forward. Hach & Rose, LLP can help answer these frequently asked questions and more. Contact us at (212) 779-0057 to schedule a no-obligation, confidential consultation to discuss your case today.
How can a property owner be held accountable for my injuries on their property?
According to tort law, a tort is a legal term for an action or inaction that caused another person to suffer, which inevitably leads to civil legal liability. Tort law mandates that people act reasonably to prevent avoidable injuries from taking place and failing to do so can expose them to lawsuits in a civil court. Injuries that occur on someone's property fall under this area of the law, since they must protect guests and visitors from harm.
What type of evidence is needed to prove my claim?
A thorough investigation is required to prove the other party's liability in court successfully. The attorney who represents your case will likely reach out to other professionals who are experts in their field to evaluate architecture, engineering, and design flaws. Your attorney will be able to determine the next course of action once the facts are gathered.
What should I do if the other person's insurance company tries to contact me?
Do not speak with an insurance agent until after you have received counsel from an attorney. Insurance representatives are trained to ask questions that can be used against you to diminish your claim. You do not have to discuss anything with the insurance company, provide any statements, or sign any documentation. If you do, it may prevent you from being able to seek financial compensation for your injuries.
Who is responsible for my injuries?
Depending on how your accident occurred, many parties may hold responsibility. For instance, if you were injured after falling over an uneven or damaged city sidewalk, the local municipality could be liable for failing to maintain the public pathway. If your accident took place in a building that is used for business, then the owners of the business, the property owner, and the management company could all be named as defendants. Schools can also be held responsible for a variety of accidents and injuries. If school officials were aware of another student's capacity to cause harm, then they may be liable for that student causing harm to your child. It is essential to speak with a qualified New York premises liability attorney to discuss the relevant facts surrounding your claim.
Is time a factor?
Yes, the statute of limitations requires all claims involving personal injury to be filed within a strict timeline. Failing to do so will prevent you from taking legal action to obtain what is legally owed to you. Different rules apply to certain claims, and it may depend on if you are filing a lawsuit against a business, private owner, municipality, or school. It is critical that you speak with an attorney as soon as possible to defend your rights.
Contact Us
If you or someone you know has been the victim of an accident caused by a property owner's negligence, you should not have to bear this burden alone. Contact the NY personal injury lawyers of Hach & Rose, LLP, by calling (212) 779-0057 today to discuss your case with a qualified legal professional and learn more about your legal rights and options.