New York Class Action Lawyers
A class action is a very large-scale lawsuit that involves thousands, if not millions, of plaintiffs. Class action lawsuits are civil lawsuits brought by one or more people on behalf of themselves and others who are similarly situated, where all defendants have similar claims against a common defendant.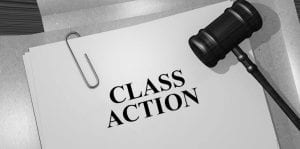 For example, if a large number of investors lose money as a result of a public company's allegedly fraudulent activity, the principal issue will be whether the fraud caused money to be lost. In addition to securities-related class actions, New York Class Action Lawyers at Hach & Rose, LLP, handles class actions against the manufacturers of allegedly defective or hazardous products.
Typical class actions involve hundreds, thousands, or millions of people who have comparable claims. Class action "certification" allows all claims to be heard in a single trial. A "class" is just another name for a group of plaintiffs. In the case of securities, the class is usually comprised of any shareholder who owned the stock in question when the alleged fraud would have affected the share price. If you are interested in starting or joining a class action lawsuit, contact the experienced New York City class action lawyers of Hach & Rose, LLP, today at (212) 779-0057.
How a Typical Class Action Proceeds in Court
When pursuing a class action claim, the first step is drafting and filing a complaint against the defendants. This document is then filed in court and delivered or served to the defendants by the U.S. mail or a process server. Once the initial complaint is filed, the defendants will usually file an answer denying the allegations. Alternatively, they may elect to challenge the complaint by filing certain motions challenging the lawsuit. If motions are filed, an answer will be required after the judge rules on the motions unless the case is dismissed.
After the answers are filed and any motions ruled on, a period of discovery will take place. Discovery involves lawyers demanding documents from the other side, asking written questions, and taking depositions. Often, courts will hold a conference with the lawyers and set a timetable for preliminary discovery needed for certification to be completed. During the discovery phase, defendants may file motions to challenge the legal sufficiency or underlying factual basis for the action. These are called motions for summary judgment. If a defendant wins, some or all of the plaintiffs' claims may be dismissed.
After all preliminary discovery is complete, the plaintiff will file a motion to certify a class action, and the defendants will file objections to certification. Subsequently, the Court will have a hearing and if the plaintiffs win, the case proceeds to be certified. If the lawsuit is one seeking monetary damages, the court will order notice to be given to the class. Notice is usually published in the newspaper or sent through the mail. This notice advises class members of their rights, and sets deadlines for objecting, "opting out," or joining the class action. After final certification is granted, additional discovery may be needed before the case is tried. After that discovery is completed, the case is set for trial unless it settles. The trial of a class action procedural is the same as for any other civil lawsuit.
For More Information
Navigating class action lawsuits is a complicated process for anyone without a legal background, so if you are thinking about filing or joining a class action, you need experienced legal representation on your side. The New York personal injury attorneys of Hach & Rose, LLP, are dedicated to helping individuals take action against the parties that have wronged them, and are ready to put their experience to work for you. For more information on what we can do to help you, contact us today at (212) 779-0057.
Class Action Lawsuit FAQs
How do I become a part of a class action suit?
Class actions usually come about when the court certifies that there are too many plaintiffs for them all to be named as parties in a lawsuit. Anyone interested in starting a class action lawsuit should start by speaking to a lawyer and should have a group of people that were similarly harmed by the same person or entity. Examples of groups beginning class action suit include a group of employees that were uniformly wronged by their employer or a group of people that were harmed by the same product. Class action suits are complicated cases with various procedures, and anyone interesting in starting or joining a class action lawsuit should speak to a qualified attorney.
What is the purpose of class action lawsuits?
Class action lawsuits were created to simplify the legal process in cases where a large number of people have filed lawsuits against the same person, company, or entity. Class-action suits allow a single judgment to be made for a single case instead of individually pursuing judgement for dozens or even hundreds of similar cases. This action saves a considerable amount of time and money and ensures that every plaintiff receives the same judgment.
What are some common types of class action suits?
Many class action suits are employment-related and may involve such issues as wage claims, discrimination, or mandated off-the-clock work. Other types of suits may stem from environmental disasters like oil and chemical spills, which can affect large numbers of people by exposing them to toxic substances or by contaminating their water supply, and defective or harmful products or medical devices that have inflicted harm on potentially thousands of consumers.