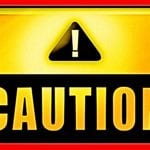 Brockport, NY (April 1, 2019) – A serious personal injury accident was reported to have occurred after a man fell into the Erie Canal on Monday, April 1st. According to authorities, the victim suffered from hypothermia after falling into the canal near Main Street around 3:30 a.m. in what may be considered a slip-and-fall or unsafe property incident.
---
Manhattan, NY (January 29, 2019) – A woman tragically died after falling down stairs inside of a subway station in Manhattan on Monday night, January 28. Authorities stated that the fatal accident occurred at around 8:00 p.m. while the victim, identified as 22-year-old Malaysia Goodson, of Stamford, CT, was holding her one-year-old daughter.
---
Halina Radchenko, attorney at Hach & Rose, LLP discusses why her team is the right choice for people who have been hurt in slip-and-fall accidents in New York City and across the state. Watch the video above to learn why, and contact us at (212) 779-0057 to get the qualified legal help you deserve.
---