It can be difficult to determine whether your child has been sexually abused, but there are warning signs to watch for if you suspect that they are being harmed, according to the Rape, Abuse & Incest National Network (RAINN). It is imperative to recognize these signs and get professional assistance as soon as possible if your child shows signs of being sexually abused.
Physical signs
Sexually transmitted infections, or STIs
Injuries to the pubic region, such as unexplained bleeding or bruising
Emotional and behavioral signs
Bedwetting if the child is known to have already outgrown this habit
Resists being left alone or with certain people
Sexual behavior that is unusual for their age or personality
Talking excessively about sexual topics
Reverting back to habits they outgrew, such as sucking their thumb
Constant nightmares and being afraid to be left alone at night
It should be noted that if only one of these signs is apparent in your child, that does not necessarily mean that they have been sexually abused. However, if you notice a number of these signs, it might be useful to reach out to a professional who can help you determine their cause. Call the police if the child tells you what happened so the proper authorities can start conducting a criminal investigation.
What to expect from a personal injury attorney
If you choose to file a personal injury claim for damages caused by sexual abuse, you can expect to win compensation for your child's suffering, including:
Medical bills
Emotional pain and suffering
The cost of therapy
Diminished quality of life
Damages for emotional distress, such as PTSD
If you need immediate help, call the National Sexual Abuse Hotline at 1-800-656-4673 to speak with someone confidentially.
If you believe your child has been the victim of sexual abuse, particularly if it happened while at a church, school, or organization, please know that you are not alone in this. Consider reaching out to the experienced New York sex abuse attorneys at Hach & Rose, LLP. Our attorneys are compassionate, caring, and attentive. We will fight to win you the compensation you deserve for counseling, medical bills, pain and suffering, and more. Our number is (212) 779-0057, or you can always reach us online.
---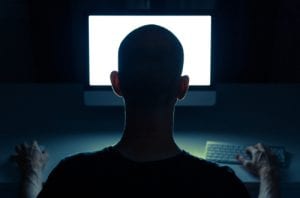 While the internet can be a great resource, it can also provide a risky environment for users, especially for children. Some of the greatest online threats that kids face include:
Cyberbullying: The number one online threat to kids is cyberbullying. An estimated 60% of U.S. teens have experienced some kind of cyberbullying, according to the Pew Research Center. This can include posting or sharing mean, negative, or private pictures or information about another person to hurt or humiliate them. Cyberbullying takes place over text, apps, email, and social media sites through computers, cell phones, and other similar devices.
Cyberbullying is particularly concerning because it can be harder for parents and school officials to detect and prevent than bullying that takes place in person. It's also difficult to escape because bullies can access their victims 24 hours a day, and many of the things the bullies post or share are permanent and can cause long-term damage to the victim's reputation and mental health. Over 60% of victims of cyberbullying say it has impacted their school performance. Bullying also increases the risk of depression, self-harm, eating disorders, and even suicide.
Child predators: Another top online threat is sexual predators who try to get children to engage in inappropriate conversations or even meet them in person. The predators might set up fake profiles on online gaming sites and social media and pretend to be the same age as the child as a way to coax them into a friendship and earn their trust (known as "grooming").
Graphic content: Even an innocent online search can lead kids to accidently find inappropriate content, such as sexual or violent images and videos.
Cybercrime: Many games, apps, and social media sites have pop-up ads, in-app purchase opportunities, and fake links that are intended to steal your information. This "clickbait" can trick users into downloading malware and give cybercriminals to sensitive information, such as bank accounts and passwords.
It's easy for parents to feel overwhelmed by all of the online threats to your kids. However, there are steps parents can take to protect them, such as:
Education: Warn kids about online dangers and educate them about online safety. Teach children that they should only talk to people online that they know in real life like relatives and age-appropriate friends. Help them understand that things they do online can have real life and long-term consequences. Tell children to never make an online purchase without parental permission, and use simple language to teach them about other online risks like suspicious websites, emails, links, attachments, and text messages. Encourage kids to avoid leaving their phones unattended, and discourage them from sharing passwords.
Rules: Place computers in common areas, and limit the amount of time kids are allowed spend online and on devices. Set limits on what activities kids are allowed to do online, sites they are allowed to visit, etc. and warn them that you will monitor their internet usage.
Listening: Talk with children to learn about what is happening in their lives. Provide a safe environment for kids to tell you about anything they encounter online that scares them or makes them feel uncomfortable, even if they saw it while doing something against the rules.
Learn the signs: In addition to listening to children, learn the signs that they might be experiencing an online threat. Signs might include things like missing school, getting upset right after receiving a text or online message, declining grades, suddenly avoiding their computer or phone, or changes in eating and sleeping habits. If you notice anything suspicious, talk with your child before the situation gets worse.
Use protective cyber tools: Make sure the software and operating systems on your child's computer, phone, and other devices are up to date. Install antivirus and anti-malware software to protect the kid's device against infection. Use parental control software and change settings on vulnerable sites like YouTube to restricted mode to block inappropriate websites and content.
Contact a New York Injury Lawyer
If your child was stalked, harassed, or abused by an online predator, you have rights and legal options. Depending on the specifics of your situation, you could even have grounds to file a civil case against the perpetrator. Contact a New York sex abuse lawyer of Hach & Rose, LLP to discuss what happened and find out the legal options available to you when you call (212) 779-0057.
---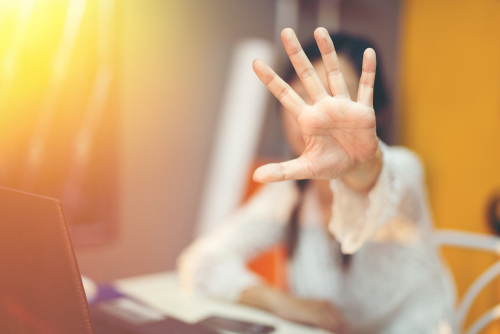 According to the 2019 definition from the United States Department of Justice, sexual assault is described as "any nonconsensual sexual act proscribed by Federal, tribal, or State law, including when the victim lacks the capacity to consent" (U.S. DOJ, OVW 2019). Sexual abuse can happen within a number of different settings, but perhaps one of the most egregious is within the workplace. Unfortunately, this type of sexual abuse is all too common.
In a joint-study conducted by the TUC and Everyday Sexism, researchers estimated that approximately 52 percent of women reported being subject to unwanted sexual behaviors, including inappropriate jokes, sexual advances, and groping. The study also shows that younger women are more vulnerable to workplace harassment. When researchers focused on women ages 16 to 24, the percentage of harassment victims jumped to 63 percent.
There are more alarming statistics found in the study, including:
"One in eight women reported unwanted sexual touching of their breasts, buttocks, genitals, or kissing attempts at work"
Almost one-fifth of women reported being harassed by their boss, or some other workplace authority figure
1 percent of women reported being raped or seriously sexually assaulted in the workplace.
However, over 80 percent of women did not report their incidents to their employers, fearing that they would harm their work relationships, not be taken seriously, or even be let go from their positions.
Fortunately, more and more women are beginning to come forward with their cases of sexual abuse. According to police statistics, the number of women reporting incidents of sexual abuse in New York City increased by 8.4 percent. Thanks to changing social norms, more victims of sexual abuse are rightfully seeking justice.
>Contact a New York Sexual Abuse Lawyer
No one should have to worry about being subjected to sexual abuse within the workplace. If you or someone you know has suffered the physical, emotional, and financial impact of being abused at work, you have every right to seek justice. At Hach & Rose, LLP, our experienced team of New York sex abuse lawyers has extensive experience helping victims of sexual abuse and will do everything in their power to get justice for you. Call us at (212) 779-0057 to schedule a free, confidential consultation with us today.
---