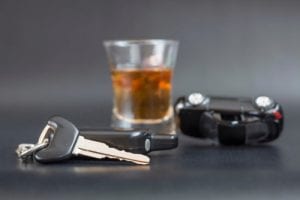 The holidays are a notoriously dangerous time to be on the roads. Inclement weather, late-night parties and drinking, and icy roads are a formula for disaster. Drunk driving sees an uptick during this time of year, so it is important to know what steps to take should you be the victim of a drunk driving accident. 
What to do immediately after the crash
Assess the situation, make sure no one is seriously injured, and call 911 to report the accident

File a police report if damage exceeds $1,000 or if anyone was injured

Take photos of the scene and document if the drunk driver apologized or admitted guilt in any way

Get the contact information and insurance information of the drunk driver

Find an attorney who specializes in drunk driving lawsuits
Who pays for damages?
New York follows a "no-fault" law regarding car accidents, meaning each driver's insurance will pay part of the damages. This law is blind to who caused the accident, which is usually convenient because it saves time spent fighting over who was at fault for the accident. But this isn't the fairest method for dealing with a drunk driving accident when it was clear that the drunk driver is entirely at fault. 
If you're hurt in an accident, the negligent party's insurance company will likely be responsible for paying all medical expenses, lost wages, and other losses. These benefits often have a specific limit (based on their policy), so if your losses exceed that amount, your attorney will likely recommend that you file a civil lawsuit against the drunk driver.  
Going to civil court
The statute of limitations for filing a drunk driving accident claim is three years in New York, as are most other personal injury claims. But you should contact a lawyer and file a claim as soon as possible so that it is easier to gather witnesses and evidence. In civil court, you only need to prove "a preponderance of evidence" as opposed to proving inebriation "beyond a reasonable doubt" in criminal court. Your attorney and their team at the firm will investigate your claim and help you build a case to be presented in court. 
Contact a New York Drunk Driving Accident Attorney
At Hach & Rose, LLP, our experienced attorneys will stand up and fight for you if you were hurt by a drunk driver. Contact us at (212) 779-0057 to schedule a free consultation to discuss your rights today.
---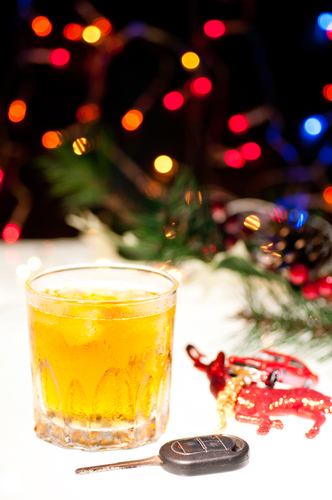 It has become commonplace to celebrate the holiday season by gathering with friends, family, and loved ones over dinner and a few drinks. However, after the festivities are over, many people will get behind the wheel and drive home after consuming alcohol.
 According to a report from the National Highway Traffic Safety Administration (NHTSA), "over the past 5 years, an average of 300 people died in drunk driving crashes the week between Christmas and New Year." Although traffic fatalities involving drunk drivers increase over the holidays, this does not mean you have to completely avoid drinking. Here are some precautions you can take to avoid being involved in a serious car accident:
Take an Uber home

– studies have shown that Uber has helped decrease the frequency of collisions involving drunk drivers. By taking an Uber home instead of getting behind the wheel after a night of drinking, you can avoid putting yourself — and others — at risk.

Find a designated driver

– if taking an Uber home isn't an option in your area, you can avoid the risk of being involved in a collision by finding a designated driver. This driver should be dedicated to staying sober throughout the night, so that they are able to safely operate a vehicle.

Stay the night

– if you know you are too intoxicated to drive, it may be best for you stay the night at a trusted friend's or relative's place. While it may feel like an inconvenience in some cases, it's a much better alternative to being involved in a fatal car accident.
If a person decides to consume alcohol and drive, they put themselves and others on the road at risk. If an intoxicated driver causes you or someone you love harm this holiday season, you have the right to hold them accountable for their poor decisions. An experienced drunk driving accident lawyer could help you secure compensation for your pain, medical expenses, lost wages, damage to your vehicle, and other losses.
Contact a New York Car Accident Attorney
The holidays should be spent spreading cheer with friends and family, not worrying about the impact of a devastating car accident. If you or someone you love  has suffered injury from a car accident due to an intoxicated driver, you have the right to pursue legal action. At Hach & Rose, LLP, our experienced attorneys will be ready to help you hold the negligent party accountable if they chose to drink and drive and hurt you. Contact us at (212) 779-0057 to schedule a free consultation to discuss your rights with us today. 
---