Truck Slams Into Sunset Park Outdoor Dining Area
Posted on Tuesday, July 28th, 2020 at 10:05 am
Three people were injured and taken to the hospital after a pickup truck accidentally drove into the outdoor seating area set up by L'Wren restaurant in Sunset Park. Thankfully, initial reports indicate that none of them have sustained life-threatening injuries.
Many New Yorkers knew that this was a possibility as restaurants started reopening with outdoor seating that extends into the street. The city has issued "siting criteria" for these new kinds of temporary seating areas that require barrier elements and that the barriers be at least 8′ from crosswalks.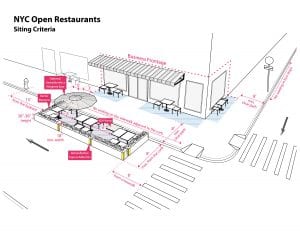 Fox 5 NY reported on this incident.